Welcome to another edition of "What We're Investing In." OurCrowd provides curated, exciting investment opportunities to a global network of angel investors looking to get involved in startup companies. To date, OurCrowd and our investors have invested over $43 million in 36 portfolio companies.
Here is an inside look at we are investing in right now.
MedAware: Eliminating Prescription Errors

Medaware is an algorithmic-based software that addresses a global multi million-dollar problem. Drug prescription errors are unfortunately a common occurrence that currently costs the average hospital around $5.6 million annually. In addition to the monetary damage are the obvious life threatening implications of these errors. An estimated 1.5 million Americans are affected each year by prescription errors, resulting in thousands of preventable fatalities.
Medaware leverages big data, machine learning and millions of electronic medical records, to address this problem and prevent these costly mistakes. Credit card companies have used similar methods to effectively detect and prevent fraud.
Medaware's CEO Gidi Stein, is joined by a world-class management team with expertise in algorithmic development, bio-informatics and machine learning.
Zula: Business and Team Collaboration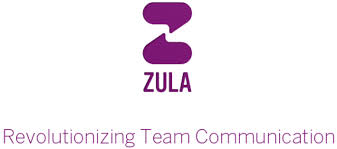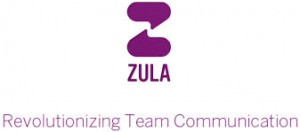 Zula is a mobile messaging app that easily facilitates team communication and collaboration. The mobile platform allows team members to share and edit documents, communicate through voice messages and take polls to efficiently manage important business decisions.
The mobile messaging market has attracted over $200 million in investment in 2013 and has seen high profile acquisitions by companies such as Facebook (acquired Whatsapp for $19B) and Japanese internet giant Rakuten (acquired Viber for $900M).
Zula's impressive management team is led by serial entrepreneurs Jeff Pulver (co-founder of Vonage) and Jacob Ner-David. OurCrowd is participating in this round of investment alongside prominent angels and other additional investors.
Apploi: Job Recruitment Made Easy

Everyday services like grocery shopping, banking and paying bills can now be done conveniently from our mobile devices. Apploi, a high growth recruitment platform and mobile employment ecosystem is taking the retail job market mobile as well.
Industries such as retail and food currently employ 50% of the workforce in the US. Within 9 months of launching, Apploi has landed over 700 companies (Nike, Cinnabon and McDonalds to name a few) across 4 different continents that are now using their platform to automate what used to be a strenuous recruitment process. Job seekers can also now easily apply to jobs from public locations such as malls and bowling allies using Apploi.
Founders Adam Lewis and Jonathan Lake bring over 20 years of experience in the HR sector, to bring this truly disruptive, game changing platform to the retail job application market.
Next Steps
OurCrowd is a better way to invest in Israeli and global startups.
To find out more about these investment opportunities and others on our investment platform, click here.
[xyz-ihs snippet="DaniForman"]