What's new? Yotpo raises $22M to expand workforce and operations. What's trending? LifeBEAM's augmented-reality personal trainer is kicking butt on Kickstarter. Who's innovating? Google's former CEO Eric Schmidt says Israel is maturing beyond Startup Nation. Read up on these news items and more, below.
Start getting this weekly newsletter via email: Subscribe now
With $22M boost, Yotpo to expand workforce, operations

Yotpo, an Israeli startup that enables companies to generate online reviews and content, has raised $22 million. The company plans to hire in Tel Aviv and New York, and open 2 more offices. Learn more.
OurCrowd & Portfolio Companies in the News
LifeBEAM introduces the future of wearable exercise tech

It took only 90 minutes for Israeli-founded LifeBEAM to reach its Kickstarter funding goal of $100,000 towards commercializing Vi, a first-of-its-kind augmented reality (AI) personal trainer. Learn more.
Eric Schmidt: Israel developing more unicorns

In Tel Aviv for Google Israel R&D Center's 10th anniversary, Eric Schmidt, the Alphabet chairman (and former Google CEO) said Israel is maturing beyond Startup Nation. Learn more.
Female entrepreneurs sweep the TLV StartUp Challenge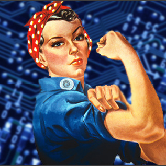 Three-day TAU Innovation Conference draws 3,000 attendees, including budding Israeli entrepreneurs hoping to make the leap into the big league. Learn more.
19 Israeli-led companies win 2016 Red Herring Awards

13 startups (including OurCrowd!) headed by or started by Israeli entrepreneurs honored in Europe Top 100; 6 firms placed in North American 100 list. Learn more.
OurCrowd's News Nuggets


Subscribe for weekly updates about the Startup Nation to your inbox.
See this week's original newsletter here.
[xyz-ihs snippet="HowToInvestInIsraelCTA"]