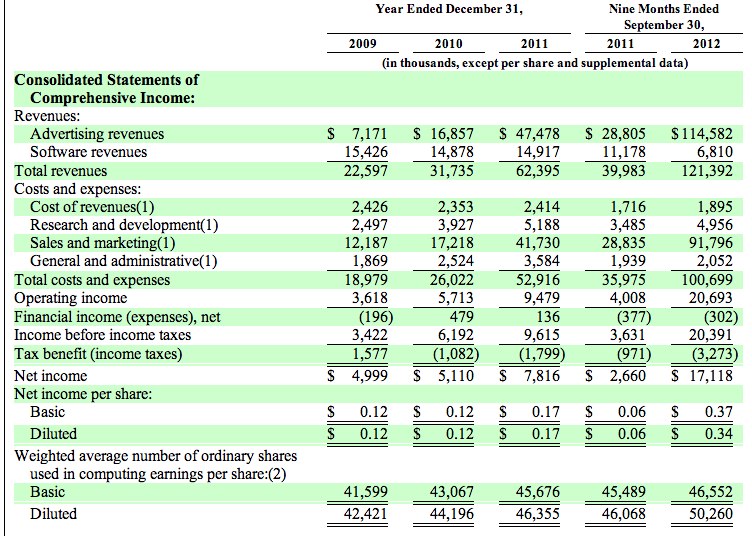 Global translation software firm, Bablyon (I'm sure you've seen its ads) has just filed to raise $115M. The firm, already trading in Tel Aviv for years, will list on the Nasdaq under the ticker symbol "BBYL". The Israeli hi-tech firm's marketcap on the TASE is just over the equivalent of $410M.
The firm's been on fire — seriously boosting traffic and revenues to the site. The company said it receives over 30M daily unique visitors to the site (wow) and has been growing its revenues at a 66% CAGR the last 3 years.
Talent, startups, and future Israeli IPOs
Reading through company prospectuses — especially, the section with risks to their businesses — can be extremely educational (when we launch a startup for funding on our platform, we perform a similar analysis).
Front and center in the Babylon F-1 is a statement about Israeli talent — the lifeblood of any startup.
[bra_blockquote align=""]Our business relies on the significant experience and expertise of our senior management and technical staff and we must continue to attract and retain highly skilled personnel in order to grow our business successfully. The success of our business is dependent to a large degree on the continued service of our executive officers and our employees who are highly skilled in information technology and data optimization. Competition in our industry for qualified employees is intense. In particular, the Israeli labor market is small and we face challenges in recruiting trained personnel in research and development, customer service and data analysis and optimization. If we lose the services of any of our key personnel and fail to manage a smooth transition to new personnel, our business could suffer.[/bra_blockquote]
Yeah, tell us about it!