In just under two weeks, OurCrowd will host its 2016 Global Investor Summit, Israel's largest gathering of top tech innovators, startups, angel investors, VCs, and other industry leaders in Jerusalem.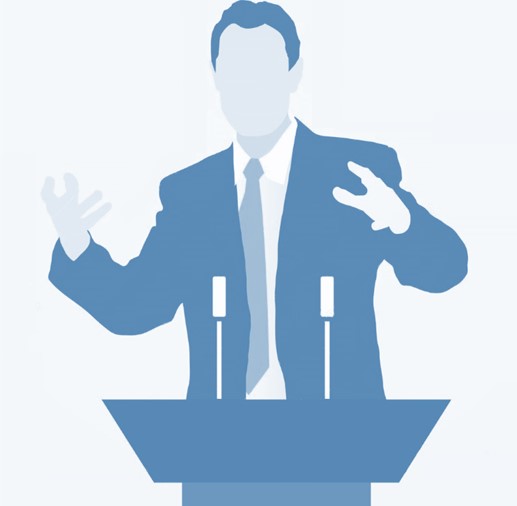 The conference will open on January 25th with welcoming words by OurCrowd Founder and CEO Jon Medved, as well as special guests from around the world of innovation. Watch how Honda, Samsung, GE and others, along with global startups, are gearing up the technology that will bring you the future of mobile, the future car, the future of healthcare, the future… world.
Throughout the day attendees will hear from a selection of tech leaders, entrepreneurs, VCs and more across panels, keynotes and more intimate meetings.
The list of newly-announced speakers includes:
Noaki "Nick" Sugimoto
Senior Program Director, Honda Silicon Valley Lab
Nick Sugimoto is the Senior Program Director of Honda Silicon Valley Lab (www.hondasvl.com), the open innovation lab of global Honda R&D based in Mountain View, California. Nick oversees Honda's advanced information technology R&D in Silicon Valley, as well as, strategic partnership globally.  Previously, Nick led the corporate venture capital program at Honda where he invested in a number of innovative startup companies and built strategic R&D partnerships. Prior to joining Honda, Nick was a successful entrepreneur leading a series of technology venture companies in both the US and Japan. Nick received his engineering degree from the University of Tokyo and MBA from Haas School of Business at UC Berkeley.
Gonzalo Martínez de Azagra
Investor and Technology Strategist, Samsung
Gonzalo Martinez de Azagra, investor and tech strategist leading Samsung Ventures' Israel venture and fund of fund investments. In the past, Gonzalo worked in PricewaterhouseCoopers' advisory group in Spain and the former Atomic Energy Authority (AEA Technology) in the United Kingdom.
Moneshia zu Eltz
Vice President, Strategic Alliances and Partnering, Philips
Moneshia zu Eltz is currently the Vice President of Strategic Alliances and Partnering at Philips in The Netherlands. Moneshia came to Philips after 15 years of experience working at IBM in a variety of key positions, most recently as the Director of Strategic Transactions and Partnerships. Prior to that, Moneshia was the Director of Corporate Development (M&A), where she was responsible for negotiating and executing complex, board level software transactions.
Harel Kodesh
Vice President & Chief Technology Officer, GE-Digital 
Harel Kodesh joined GE from Nurego, where he served as chief executive officer and founder. Prior to starting Nurego in 2013, Kodesh served as executive vice president of EMC Corp.'s Cloud business and chief executive officer of Mozy, an EMC subsidiary. He also served as chief product officer of Amdocs from 2003 to 2008. He holds a Master of Science in electrical engineering from Technion – Israel Institute of Technology in Haifa, Israel.
Elie Wurtman
Serial Entrepreneur, Venture Investor; Executive Chairman, Vroom.com
Elie Wurtman is a serial entrepreneur, venture investor and technology-company executive. He has played an active role in several high profile start-ups. Since 2006, he has served as a general partner Benchmark Capital Israel. Prior to that, he served as chief executive officer of JVP Studio, a Jerusalem-based venture capital firm, where he focused on early-stage consumer and media investments. He also served as interim CEO at several of the firm's portfolio companies.
Dov Moran
Founder, M-Systems; Managing Partner, Grove Ventures
Dov Moran is Founder, CEO and Chairman of Modu. Before that, Mr. Moran was the founder, Chairman and CEO of M-systems, which invented the USB Flash Drive and other innovative flash data storage devices. The company was acquired by SanDisk Corp for $1.6B at the end of 2006. Mr. Moran is also the Chairman of Tower Semiconductor andBiomas, a bio-tech company.
Radek Sali
CEO, Swisse
Radek Sali has been an integral part of the Swisse story since he joined the company in 2005 and having assumed the role of CEO eight years ago, Radek has ensured Swisse is now one of Australia's most recognizable and fastest growing companies.
Alan Boehme
CTO, Chief Innovation Officer, Chief Architect & Customer/Commercial CIO, The Coca-Cola Company
Alan Boheme is the Chief Technology, Chief Innovation Officer and Chief Enterprise Architect for The Coca-Cola Company. In these roles, he is responsible for Global IT Operations for the company and for leading the introduction of new technologies globally across the company. Prior to joining The Coca-Cola Company, Alan was Head of IT Strategy and Architecture for the financial services firm ING, held CIO positions with Juniper Networks, Sage Software, General Electric and a variety of Sr. leadership positions in both IT and Marketing with DHL and a number of logistics and airlines.
Indu Kodukula
CISO, Intuit
Indu Kodukula is the Vice President Cloud Security and Chief Information Security Officer (CISO) at Intuit. In his role, he is responsible for ensuring that all Intuit products and services, whether hosted internally or delivered from the cloud are designed with the security as a foundational consideration. In addition, Indu is a key leader responsible for driving the adoption of the public cloud as a hosting platform for Intuit's products and services.
Yahal Zilka
Managing Partner and Co-Founder
Mr. Yahal Zilka co-founded Magma Venture Partners. Since 1999, Yahal served as co-Managing Partner of Magma, and positioned Magma as a major player in the New Media space. As chairman and acting CEO of Phonetic Systems, a portfolio company of the Fund, Yahal repositioned the company as a market leader, and led Magma's first exit as it was acquired by Nuance (NASDAQ: NUAN).
Bob L. Grossman
Shareholder at GreenbergTraurig
Bob Grossman began practicing securities, M&A, and corporate law in the firm's Miami office in 1982. With wide-ranging experience taking companies public, acquiring and selling companies, and as a business advisor, Bob brings a practical business-oriented approach to his clients' problems, focusing on accomplishing his clients' objectives effectively and efficiently. He has represented a diverse collection of public and private companies, including companies in the medical device, pharmaceutical, biotechnology, health care, energy and natural resources, technology and software, and communications industries.
Gary Epstein
Managing Shareholder at GreenbergTraurig
Gary M. Epstein counsels corporations in all phases of their transactional and financing activities. He is consistently recognized as a leader in the legal profession by both business and legal industry publications, including Corporate Board Member, Business Leader, The Legal 500 United States and Practical Law Company's "Which Lawyer?"
Dr. Nimrod Kozlovski
Partner, JVP Cyber Labs
Nimrod Kozlovski brings to JVP a deep expertise in the area of information technology and information security. In this capacity, he contributes his knowledge to JVP portfolio companies, especially as a board member of MorphiSec, CoroNet and Secbi, Nirmod With a strong legal and technological background, Nimrod consults to numerous governmental, business and financial organizations as well as international security bodies on information security and proactive security. Co-founder of two startups, PLYmedia, and Altal Security, Nimrod also co-launched the Information Security and Cyber Security program as part of the MBA in Information Technologies in Tel Aviv University. He received his doctor degree in law (JD) from Yale Law School and conducted his Post-Doc research in computer science on proactive security at Yale School of Computer Sciences.
Janet Young
Managing Director & Head, Group Channels & Digitalisation, at United Overseas Bank Ltd
As part of the senior leadership team under UOB Group CEO, Janet Young spearheads digitalization initiatives to build customer engagement and connectivity across all delivery channels to meet UOB Group's vision to be a premier regional bank in Asia Pacific. Working with Business and Technology partners, she also leads the transformation of banking in the digital age, focused on business analytics for customer insights, customer experience, and embracing Innovation to drive better outcomes for the Bank and its Customers.
Ehud Levy
General Partner at Canaan Partners Israel
Ehud Levy gained more than two decades of expertise in the high-tech industry as an entrepreneur, investor, and operator. Prior to co-founding Canaan Partners Israel, Ehud was a Managing Partner at Vertex VC. Among other successful investments, Ehud was the first to lead the investment and to identify Waze (acquired by Google for over $1 Billion) as a bright star from its start. Ehud holds a BSc in Computer Engineering (with honors) from the Technion, and an MBA from Columbia Business School, New York.
Jimmy Levy
Founder and Managing Partner of Al Bawader Venture Capital
Jimmy Levy is the Founder and Managing Partner of Al Bawader Venture Capital, the first investment fund focused on the Arab private sector in Israel. Al Bawader was established with the vision of expanding the "Startup Nation" to include the Arab community in Israel. Jimmy is also the founder and a Board Member of Galil Software, the leading software R&D service provider for the Israeli high-tech industry. The company is headquartered in Nazareth and is the largest high-tech company operating in the Arab private sector, employing some 200 engineers.
Eli Fruchter
Founder and CEO of EZChip
Eli Fruchter serves as the Chief Executive Officer of EZchip Semiconductor. Mr. Fruchter has held the positions of President and Chief Executive Officer since EZchip Technologies' inception in May 1999. Mr. Fruchter has also served as a director of our company since its inception and Chairman of our Board of Directors from December 2006 until December 2007. Mr. Fruchter co-founded our company and from 1990 to 1999 he served as our General Manager and the Chairman of our Board of Directors. Prior to that, he was also among the founders of Adacom Technologies Ltd., a manufacturer of data communications products. Mr. Fruchter holds a B.Sc. degree in Electrical Engineering from the Technion – Israel Institute of Technology.
Alain Dobkin
Managing Partner and Co-Founder at Catalyst CEL Fund
Alain Dobkin is a co-founder and Managing Partner of Catalyst CEL Fund, a dedicated Israeli Private Equity fund with an Israel-China cross-border strategy. Alain enjoys close to 20 years of investment and advisory experience spanning New York, Chicago, London, Tel Aviv, Hong Kong and Beijing and has participated in 80 successfully completed transactions with aggregate value of $40 billion including on numerous high-profile Israeli and related M&A, IPO and investment transactions.
See the full 2016 Global Investor Summit agenda here.
For further details about the event, visit summit.ourcrowd.com.
Global Investor Summit registrations have reached maximum capacity! Applications will now be added to the Summit waiting list. OurCrowd accredited investor? You're guaranteed a seat!
Please mark your calendars and join us for the Summit.
We look forward to seeing you in Jerusalem!