For small companies to grow, they need access to capital (how much money they need is a whole OTHER subject). Cash-strapped startups have a tough time growing.  While the landscape is currently changing, startups traditionally turn to venture capital firms for funding.
What is venture capital
Venture capital is a very important source of funding for startups and small businesses that don't have access to capital markets. As part of the Israeli startup ecosystem, venture capital is institutionalized in the sense that it is done by professional organizations focused on investing in startups. These firms, in turn, have to report to their own investors and work to provide a positive return for them.
Before they make a single investment, venture capital firms (VCs) raise investment funds from accredited investors (US definition here) and from other asset managers. These funds have specific mandates — rules and frameworks that define the types of startup investments they make. These mandates can be sector-specific (eg biotech fund) or focused on maturity (eg. late stage startups) or follow general investment criteria (eg. strong team, big space, and revenue producing).
Who are the players in Israel
Venture capital in Israel has a storied past. To help incentivize economic growth, the Israeli government launched the Yozma program in 1993, essentially paving the way to a modern venture capital industry. Since inception Yozma has managed more than $170 million in its two funds: Yozma I and Yozma II and has made direct investments in more than 40 portfolio companies.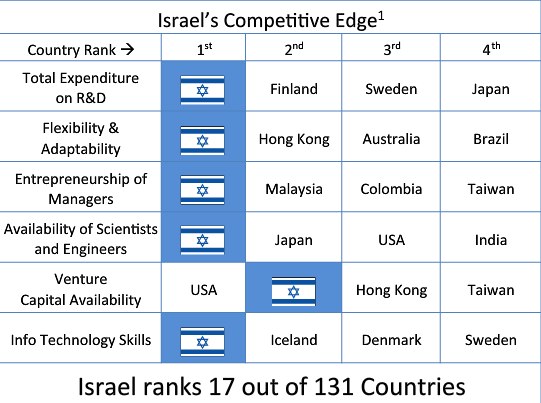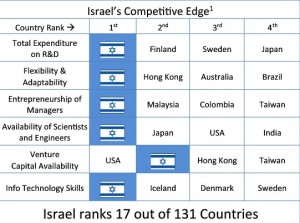 Around Yozma sprouted up other Israeli venture capital firms. Some Israeli VCs are offshoots of American VCs and either have an investment representative on the ground in Israel or for the more committed, an office and possibly a separate, Israeli-focused fund (like Benchmark and Sequoia). Other domestic firms emerged, sourcing institutional capital from local firms and investors.
Post-Yozma, VC grew tremendously through the 1990s and 2000s. Between 1991 and 2000, VC assets rose 60-fold from under $100M to $3B. Number kept growing throughout the decade. In 2012, the World Economic Forum ranked Israeli #1 in its Global Competitiveness Report for VC Availability.
Fast forward 10+ years and Israeli startups in 2011 raised over $2B.
Learn more about the Israeli Venture Capital industry and the success of the Israeli startup here.
Trends in Israeli VC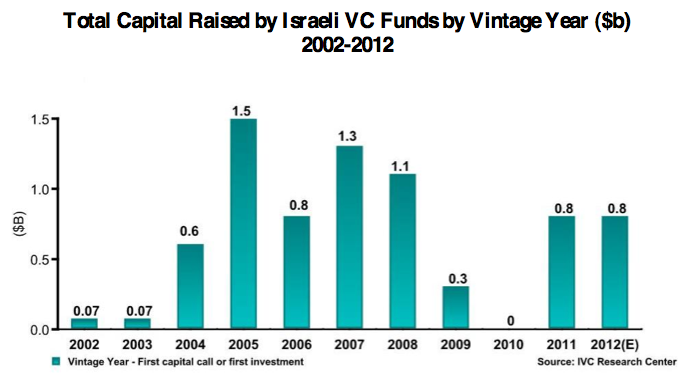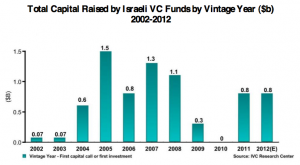 What's happened recently though is that some Israeli VCs have had a harder time raising new funds while others have been successful doing so — prompting questions about the future of venture capital in Israel.
[bra_blockquote align=""]"Most of the VCs have passed their sixth or seventh year so are concentrating on their existing investments rather than making new ones," he said. "There is not very much early-stage investing going on. They need to produce exits fast."[/bra_blockquote]
Various people have bubbled up reasons why some venture capital is drying up: many existing funds are approaching 10 years old, the lifespan of a venture capital fund and are focused on portfolio management, not making new investments.
This has resulted in a Series A Crunch in Israel (and globally for that matter) — good startups are finding it harder and harder to raise money at an early stage due to the fact that VCs are more focused on later-stage investing and managing existing investments.
Companies who successfully raised seed money are coming back to the well to fund further growth and finding few interested investors.
Future of venture capital in Israel
The Series A Crunch is a real phenomenon. Angel investing is really popular as funds like 500Startups popularized the small-bets portfolio approach: make lots of small ($50-$150k) bets in talented entrepreneurs and the idea is that it's easier to make money. Then, ply the startups with mentorship and tools to build themselves out. This has turned many investors into angels.
But what's going to happen when these companies need to raise $1M or $2M for the next stage of their growth?
Some VCs are getting more flexible in doing small rounds while others aren't. This leaves less opportunity for startups to fundraise.
The OurCrowd model: professional crowdfunding of Israeli startups
We see 10s of Israeli startups every week with real business models. Talented, repeat entrepreneurs. Making money. Inking partnerships. Growing headcount. Expanding into new markets.
But they're too big for further angel investment and too small and too young to get traditional VCs interested. That's where OurCrowd comes in and our 5 point winning formula for investing in Israeli startups. We're the solution to the Series A crunch: as VCs pass on early-stage startups, we take over.
After a thorough vetting and due-diligence process that includes us committing our own money to the startups, we open up Series A investment rounds into some of Israeli's most exciting startups to our accredited investor community. Investors can invest in these companies in increments as small as $10k.
OurCrowd is selective about which companies we invest in. With over 20 years of investing experience, we bring real value to our investor community and our startups. Post investment, we continue to provide value with ongoing mentorship and guidance.
It's not Kickstarter for Startups. It's more like crowdfunding for adults.
Check out OurCrowd, accredit yourself, and begin researching some of Israelis hottest startups.