Airbnb and Uber may have become household terms, but they are far from being the only successful players in the sharing economy, also known as the gig economy, the peer economy and collaborative consumption – terms that refer to technology companies that enable individuals to rent out their under-used assets or skills.
Companies like Chegg (homework help), WeWork (office sharing), Lyft (ride sharing), TaskRabbit (household errands), SoBi (bike sharing), Prosper (peer-to-peer lending), Boatbound (boat sharing), Zipcar (car sharing) and Etsy (a handmade marketplace) – as well as "Golden Oldie" eBay – are just some of the noteworthy names in the sharing space. The sharing economy has developed to cover a wide variety of core verticals, the primary ones being transportation, real estate, goods, and money, but that also has seen interesting developments in areas like utilities, health, food, and the corporate arena.
But what makes the sharing economy significant, and why is it growing so fast? Part of the answer is that it brings together strangers by mobilizing technology, markets, and crowdsourcing capabilities, which creates a novel way of doing business that has already disrupted several industries and is poised to change many aspects of how we work and play. It also generates new revenue opportunities for millions of private individuals, cuts costs on goods and services, and is healthy for the environment.
What's In It for Me? Some of the Benefits
The sharing economy can be particularly significant for people who have "holes" in their income or unstable income cycles, and it has already been shown to increase average monthly income by monetizing individuals' private assets and time in new and creative ways.
According to a recent study conducted by JP Morgan, in any given month 2.5 million people, which is 1% of adults in the U.S., earn money through the sharing economy. The study indicates that Americans performing tasks on platforms like Uber and TaskRabbit earn an average of $533 extra per month, while people who rent assets on platforms like Airbnbn are making an average of $314 per month.
Apart from increasing income, the sharing economy is also helping people reduce costs – for example, for expenses such as transportation and accommodations.
Peerless Potential: Super Big Funding for Super Big Business
Amazingly, the sharing economy has received more funding than the entire social networking space, which includes stars like Facebook, Twitter, and Snapshot. According to strategist Jeremiah Owyang and market intelligence firm VB Profiles, the sharing economy has thus far received a whopping total of $15 billion, and includes 17 billion-dollar companies with 60,000 employees.
And it's still in its infancy. According to PwC, the global sharing economy may currently be worth $15 billion per year but it is projected to grow to $335 billion by 2025.
It's Easy Being Green: The Environmental Edge
Intuitively, it makes sense that pay-for-use systems are better for the environment. With collaborative consumption, we are able to make better use of under-utilized products and minimize excess capacity. People only pay for what they use and don't buy more than they want or need.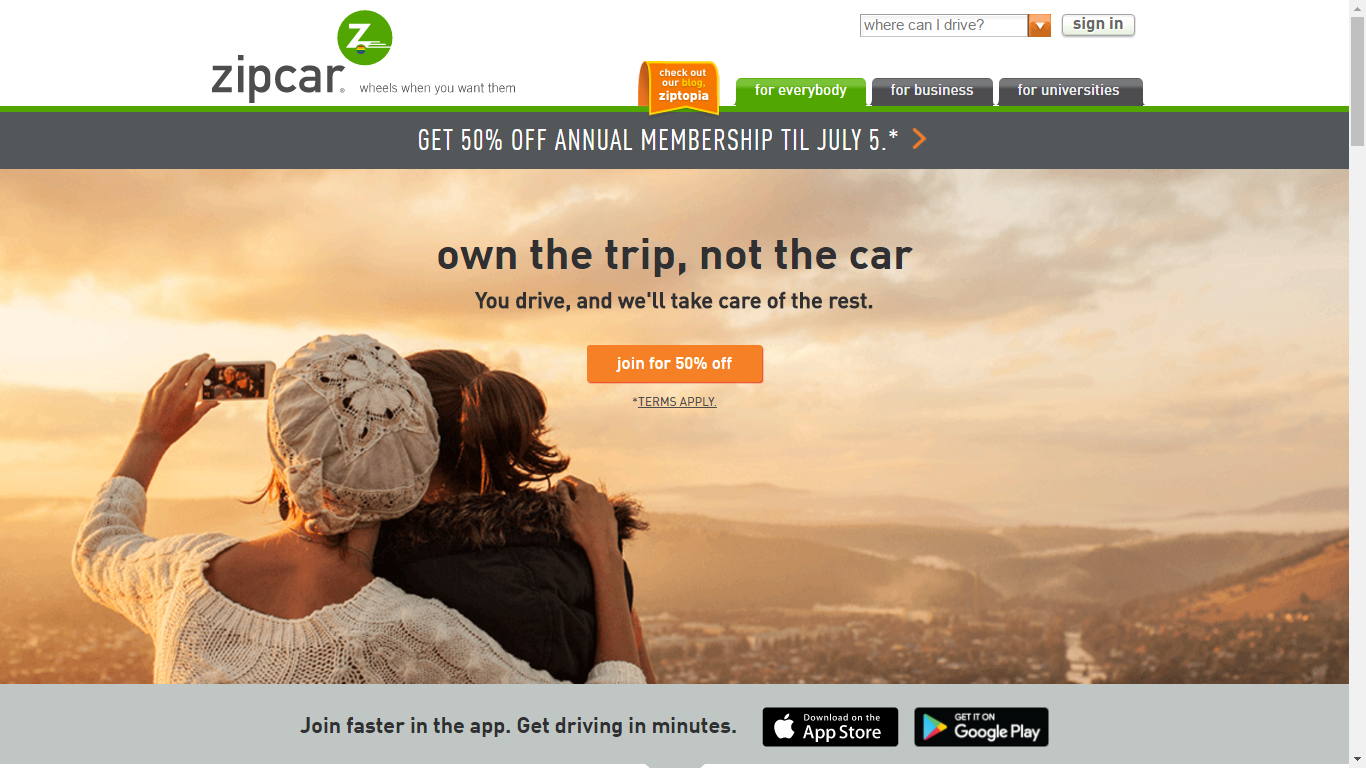 There is an advantage to increasing our use of existing goods, while limiting our demand for new goods. For example, Zipcar's website states that "each Zipcar shared takes at least 20 personally owned vehicles off the road," while Airbnb says that in a year, its guests saved the equivalent of enough water to fill 270 Olympic-sized pools. Similarly, Waze states that the use of its app lowers carbon dioxide emissions that are the result of rush-hour congestion by helping drivers find the routes that avoid the traffic jams.
In addition, by monetizing under-utilized goods, the sharing economy could potentially prompt consumers to buy more expensive products that are extra durable or eco-friendly. For example, individuals who might otherwise not be able to afford an electric car could consider investing in one, knowing that some of the cost of the car could be offset through the income obtained by renting it out.
A Focus on Expensive Assets: Real Estate and Transportation
Not all assets are appropriate for sharing; expensive assets that are underutilized tend to be more appropriate for sharing than inexpensive assets.
For a majority of households, the two most expensive assets are real estate and cars, and this is one of the reasons why some of the most incredibly successful companies in the sharing economy have been in the areas of housing and transportation.
Find Yourself a Space: Hospitality, Events, and Office Sharing
Real estate is a natural industry for the sharing economy, with the wildly successful Airbnb leading the way. If you've been living under a rock, Airbnb is an online marketplace for vacation rentals that charges a fee for connecting users with property to rent with users looking to rent the property. Founded in 2008, today Airbnb has over 1,500,000 listing in 34,000 cities and 191 countries and, after its last round of funding last summer, its valuation was at $25.5 billion.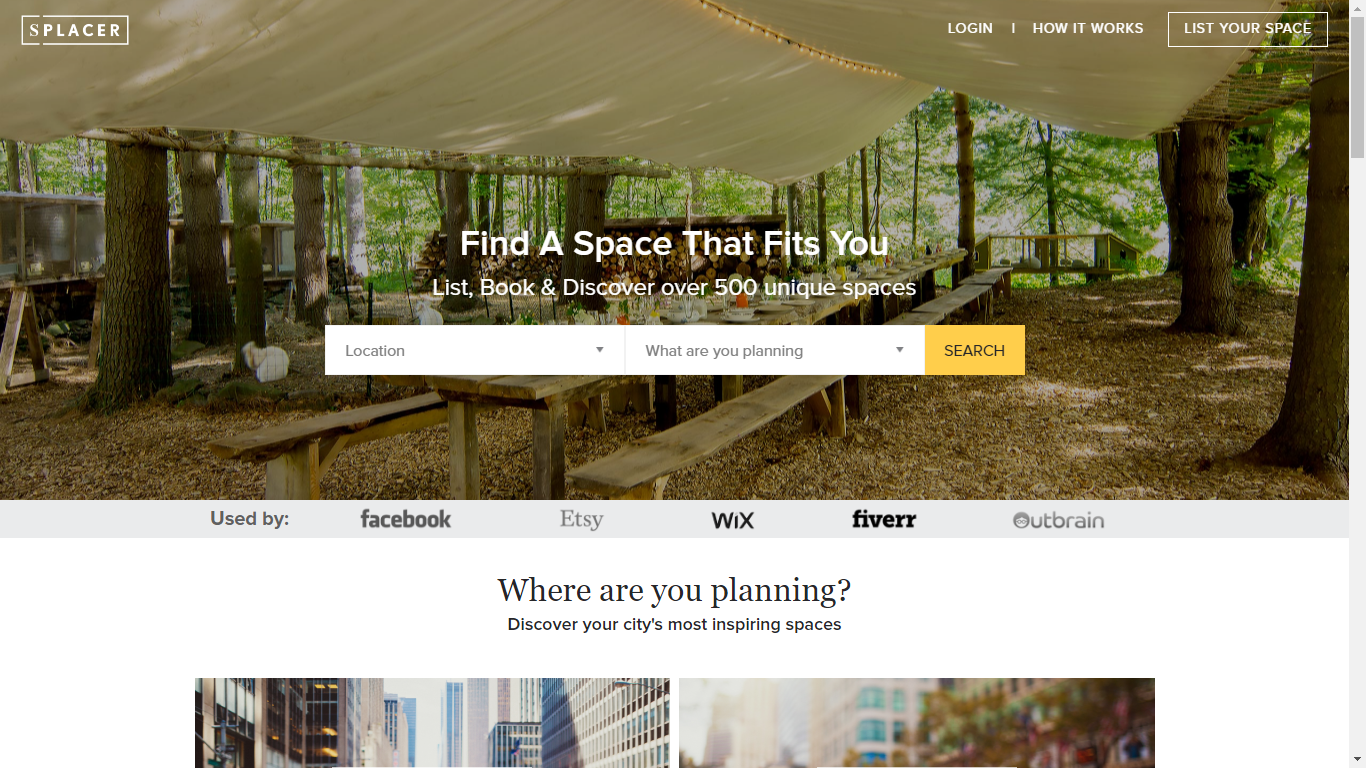 The success of Airbnb has encouraged the creation of newer startups targeting slightly different segments of the market. One example is Splacer, an innovative marketplace that brings together people who own unique spaces and services with people who are looking to create event experiences such as meetings, workshops, parties, weddings, and exhibitions. Founded in 2015 by Israeli entrepreneurs and architects Adi Biran (CEO) and Lihi Gerstner (COO), Splacer is a relatively new player in the sharing economy, currently focusing its efforts on New York City.
A completely different model for space sharing was very successfully adopted by WeWork, which took the sharing economy into a more purely corporate direction. This fast-growing company gives freelancers, small businesses, and startups the option of coworking, i.e., using a shared office environment, while also providing them with a business community and convenient business services. Founded in 2010, WeWork is expanding rapidly and today, it has 54 locations across the U.S., Europe, and Israel, with plans to expand to reach every continent by 2017. WeWork's recent $400 million funding round from Fidelity, J.P. Morgan, and other investors brought its total funding to $1.43 billion and raised its valuation to $16 billion.
Catch Yourself a Ride: Cars, Bikes, and Boats
Somewhat parallel to real estate, vehicles for transportation are also expensive, private assets that are a natural fit for the peer economy. The clearest example of this is Uber, the ride-hailing company that, like Airbnb, is so fabulously successful that it has become a household name. Founded in 2009, Uber develops and operates the Uber mobile app, which allows consumers with smartphones to submit a trip request that is then routed to Uber drivers, who use their own cars to transport the consumer on the trip. Today, Uber is available in over 66 countries and 449 cities worldwide, and its latest round of funding lifted its valuation to $62.5 billion.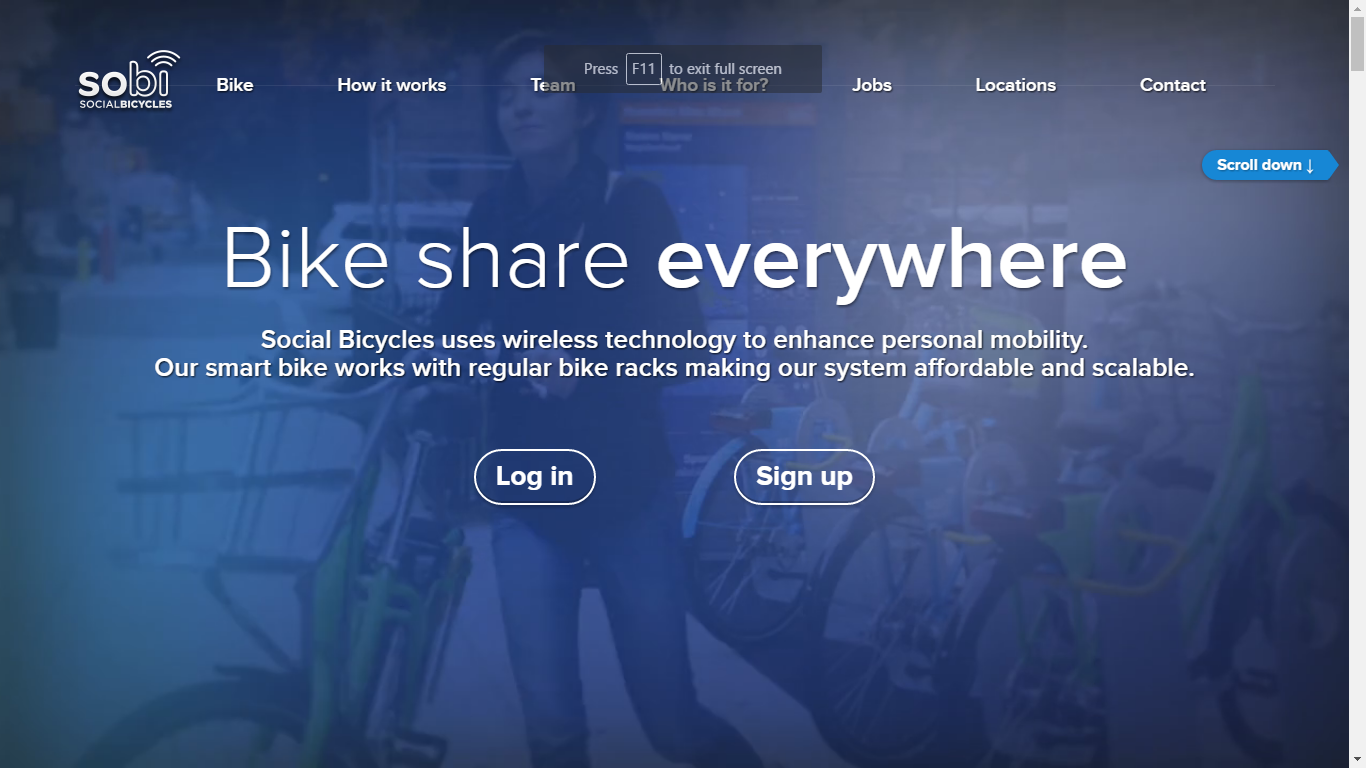 Moving beyond cars, additional forms of transportation have also taken off. For example, dozens of bike sharing systems have been launched in the last three years. Some of the benefits of these bike sharing networks, which allow riders to rent and return bikes on-demand, include reduced car use, lower costs, and increased commuting speed.
Companies include Zagster, which runs over 100 programs for cities, universities, corporate campuses, and hotels in the U.S.; B-Cycle, which has a technologically advanced system with solar-powered stations that operates in 29 cities in the U.S. and Chile; SoBi, developed in Israel, which offers smartphone-based, bike-sharing networks using mobile technology and GPS, such that all electronics are on the bicycles themselves; and Motivate, which runs 10 programs for local governments in the U.S., Canada, and Australia.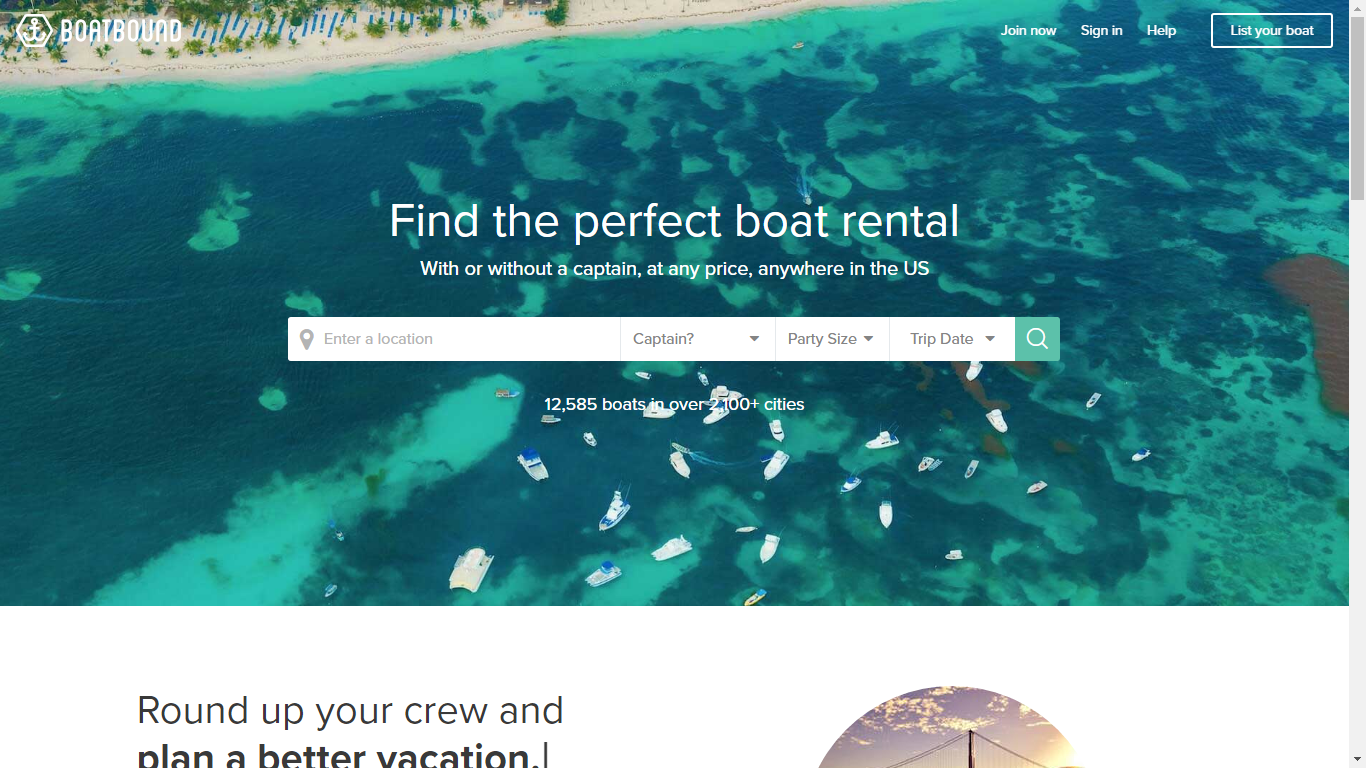 Peer-to-peer boat-renting startup Boatbound is another creative company – which calls itself the Airbnb for boats, aiming to make boating more accessible to everyone. The company functions as a matchmaker connecting renters with owners by location, boat size, and type, and hopes to open boating to a whole new class of boaters – specifically, people who don't have the capital to buy their own boats. One of the things that sets Boatbound apart from other startups in the boating space is its $1 million Lloyd's insurance plan, which means that their boats are better protected.
What's Next?
Combining the strength of online networks (think Facebook, Twitter, and LinkedIn) and online marketplaces (think eBay, Uber, and Prosper), new models are emerging that can be classified as "market networks."  Market networks involve a many-to-many transaction pattern. They often start by enhancing a network of professionals that exists offline and moving these transaction into software.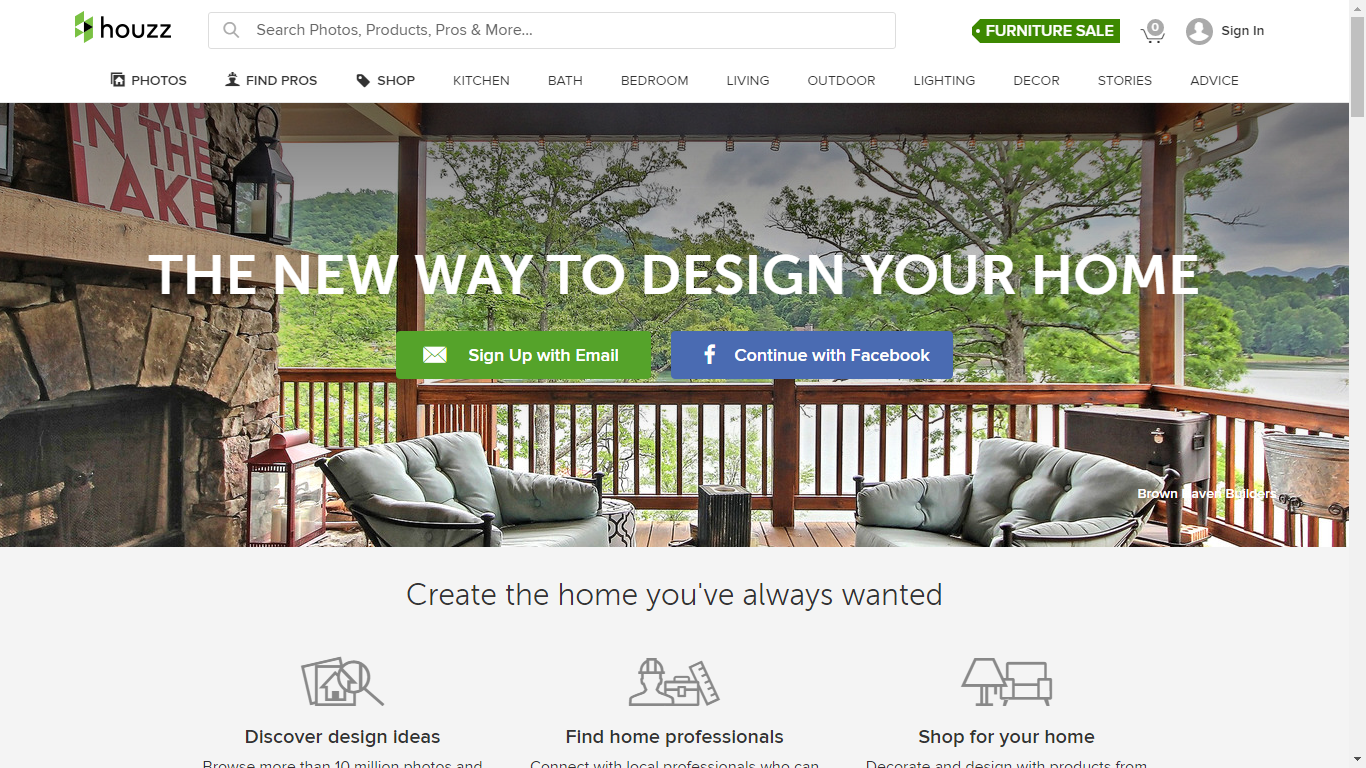 Some examples of this type of approach include AngelList, for startups, angel investors, and job seekers looking to work at startups; Joist, for the home remodel and construction industry; Houzz, in a similar industry but with a different model and broader reach; and DotLoop, for the residential real estate brokerage industry.
Feeling That We're All in It Together
And there's another side to this story, as well. The sharing economy, like social platforms such as Facebook and Twitter, has a community and networking element that is contemporary, different from traditional alternatives, and attractive. Startups promise customers that they'll make new friends and get to know new people while obtaining or providing goods and services, and this sets it apart from other kinds of business interactions.
Couchsurfing, for example, a company that helps travelers find a place to stay, promises consumers that, "Couchsurfers open their homes and share their lives. Connect and be inspired." It's definitely a different marketing message from what you'd expect to find on a hotel website.
There's a sense conveyed by these companies that you can trust the people you're working with – that they're nice, ordinary people, some of whom live nearby in your own community – and that the nature of the connection is not purely business exchange in the usual sense of the word.
Some of that has to do with the local nature of many of these initiatives, meaning that they enable consumers to obtain goods and services from the neighbors who live next door, while some of it is also due to crowdsourcing features, i.e., the ratings and recommendations that appear on many sites.
Business that's Social, Scalable, and Cost-Effective
While the concepts of timesharing, carpooling, or renting spaces, for example, are not new, the latest Internet technologies have reduced transaction costs and created a previously-impossible availability of data about people and things – that allows assets to be as conveniently consumed as services.
The Internet is, clearly, a major enabler of the growing sharing economy, with websites matching up owners and renters, and smartphones with GPS that allow consumers to find the products or services they want to rent.
For everything from boats to bicycles, the sharing economy is disrupting industries and creating different options for consumers, while offering additional revenue streams for private individuals everywhere.
To find out more about the sharing economy, Splacer, and other investment opportunities on our platform, contact our Investor Relations team or visit our website.