Many people don't realize that the most important element of successful startups is talent, and how that talent is managed and structured. That's why a great HR team is critical for technology to move forward.
Yesterday, we enjoyed meeting HR leadership at the latest in OurCrowd's Portfolio Meetups series! Representatives from our portfolio companies, including prooV, CropX, Zebra, Airobotics, BioCatch, CrediFi, Intuition Robotics, Bizzabo, Consumer Physics, VocalZoom, HIL, Syqe, mPrest, Elminda, TechSee, Freighos, Elastic Media, CyberX, and more, got together to listen to a lecture by HR powerhouse on "Building Smart Organizations" over brunch.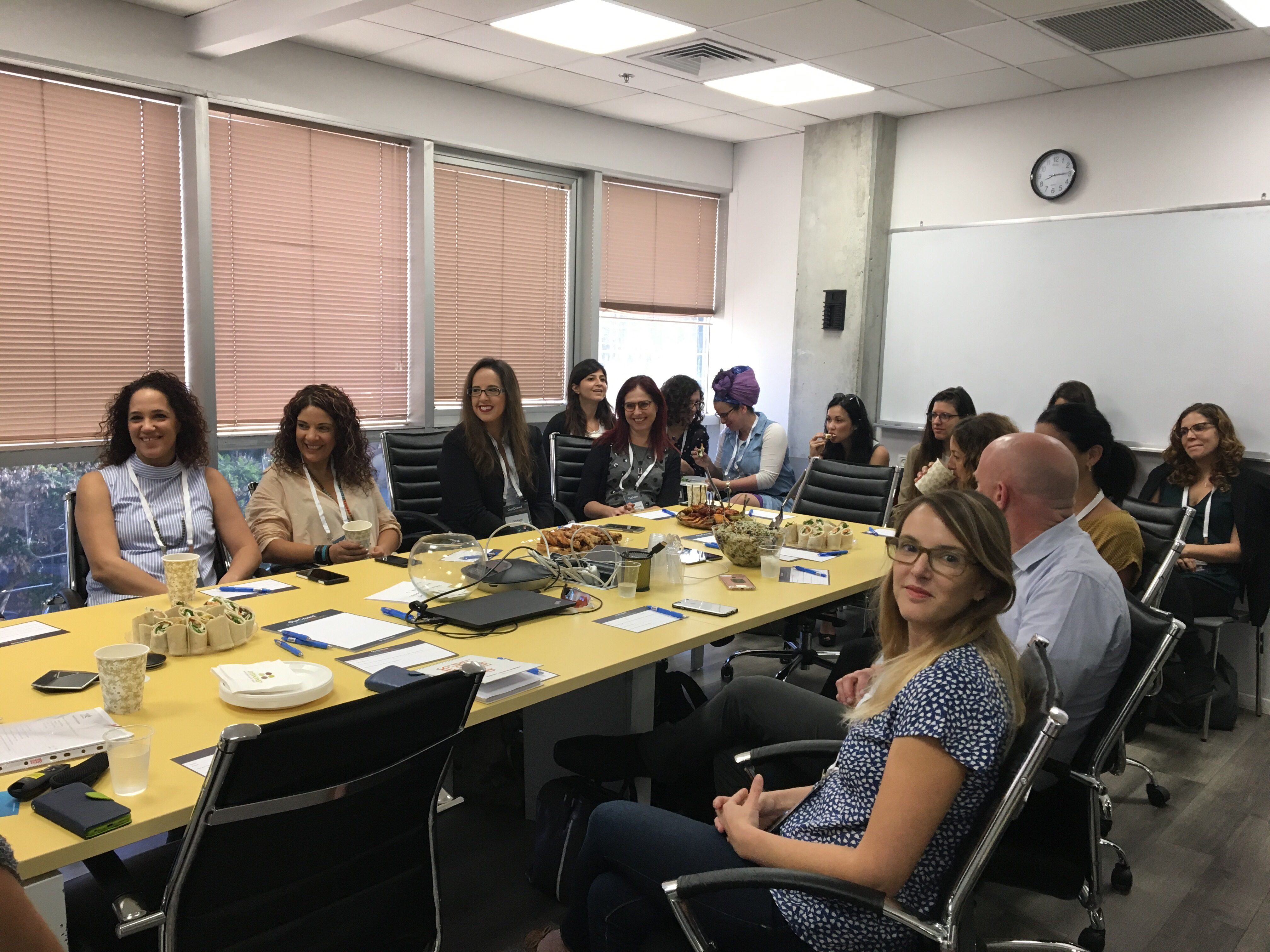 Sigal is a strategic-organizational consultant who works with VCs and management teams, and is a trailblazer in combining human capital and business insights.
Here are some of the takeaways we put together:
Know your business model inside and out.
Every HR professional should be working towards one goal: Growing a core group of team members into a smart network of professionals that are moving towards the trajectory laid out in the company business model.  To do this, it is critical to know the business model from inside and out. What is the product, who are the customers, and where are they to be found? What are the advantages of the company? What are the activities and milestones of the company?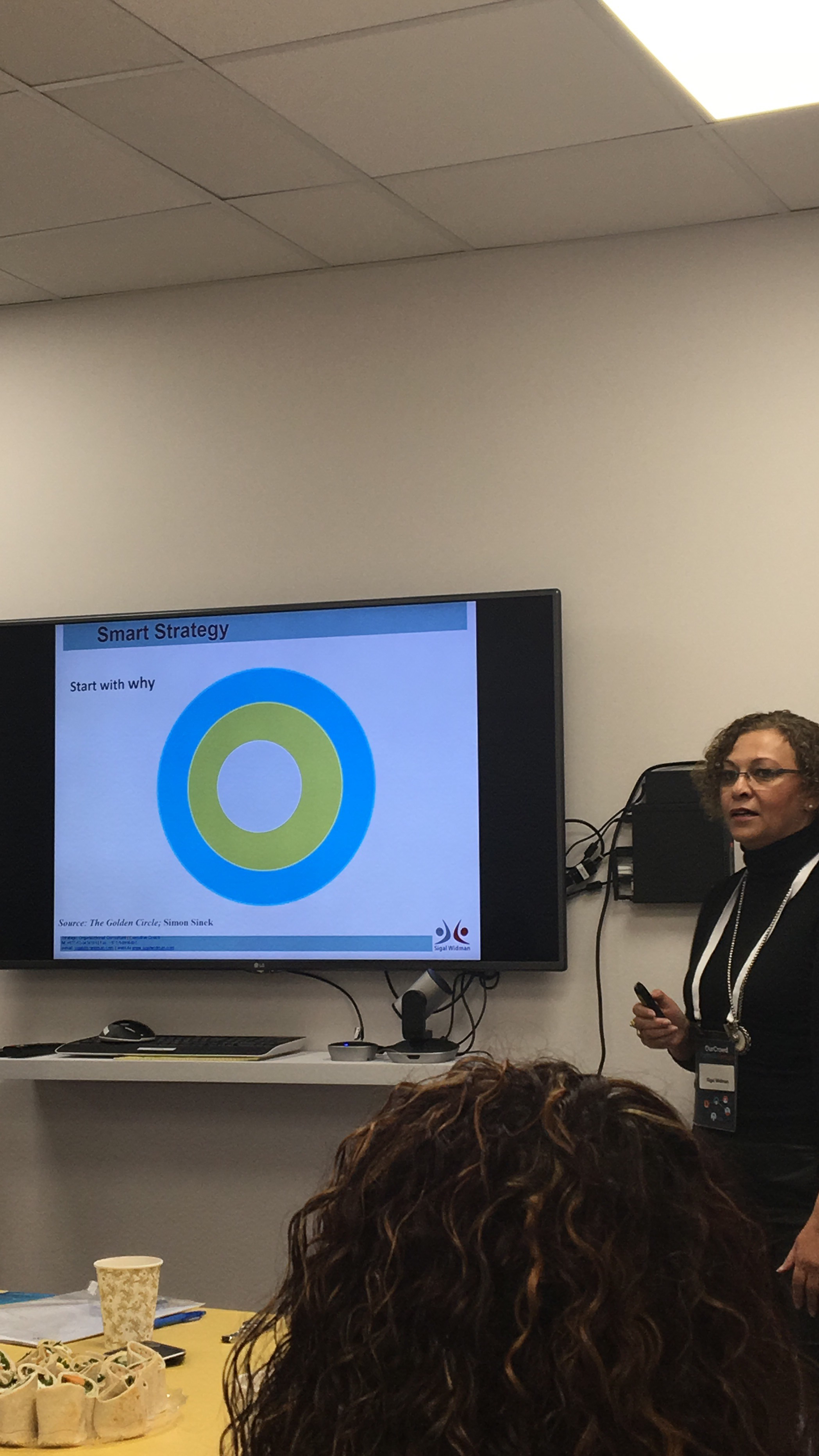 All this can be summed up in the golden circle model. The golden circle is comprised of the why as the innermost nucleus of a company, followed by the how encircling, and the whole thing encased with the what. By building outwards, the company model becomes clear and personnel needs can be better plugged in to the overlying team goals.
There is no optimal organizational structure. It is entirely dependent on the business model.
When it comes to organizational structure, it is important that the company grow in a defined way. But that definition may vary greatly. Every company has a different focus, so basing structure around these is critical for success. Furthermore, some companies may thrive from a hierarchical structure, while others can succeed with a project-based leadership strategy. Some are team oriented, while some are all about individual output. There is no right answer, so map out the business model and work accordingly.
Incentives are important, but they need to be specific to the business goals
On that same note, incentives are a really great way to motivate a team, and are critical for a team's investment. However, how often, what is offered, and why it is offered should be in sync with the company model to create a positive atmosphere.
A clear rewards system should be built around larger business goals, not just numbers. If clocking the most hours doesn't lead to productivity, it shouldn't necessarily be rewarded. Reaching real milestones that are along the pathed trajectory and not ad-hoc bonuses will make the reward system transparent.
Build smart teams
Smart companies need smart people. While making personnel decisions, it is important to find the people who fit the mindset of the company, and the organizational structure style. This will ensure mutual satisfaction on the side of the employer and the employee.
There are certain markers for a fully-rounded, smart team member. Executives in particular should possess four major features before being considered for a position: rational intelligence, creative intelligence, emotional intelligence, and social intelligence. This holistic tool box is essential for building a smart team.

Even the most qualified candidate may not fit the bill; be sure to hire for the position
It all goes back to business model, structure, and the right mindset. A fantastic candidate with an excellent background in the field may look great on paper, but they need to fit into the rest of the team and the company goals.  How does that person build towards the business model goals? Have they ever worked in the kind of structure that represents your company, and where would they fit in, given their background? Finally, get to know the candidate; do they have the right mindset to work in the context of your company? If they don't fit the bill, their experience won't matter.
We look forward to seeing you at the next portfolio meetup!
Sad you missed it? Check out the Facebook album here. Find out more about the Portfolio Meetup series by emailing bizdevteam@ourcrowd.com