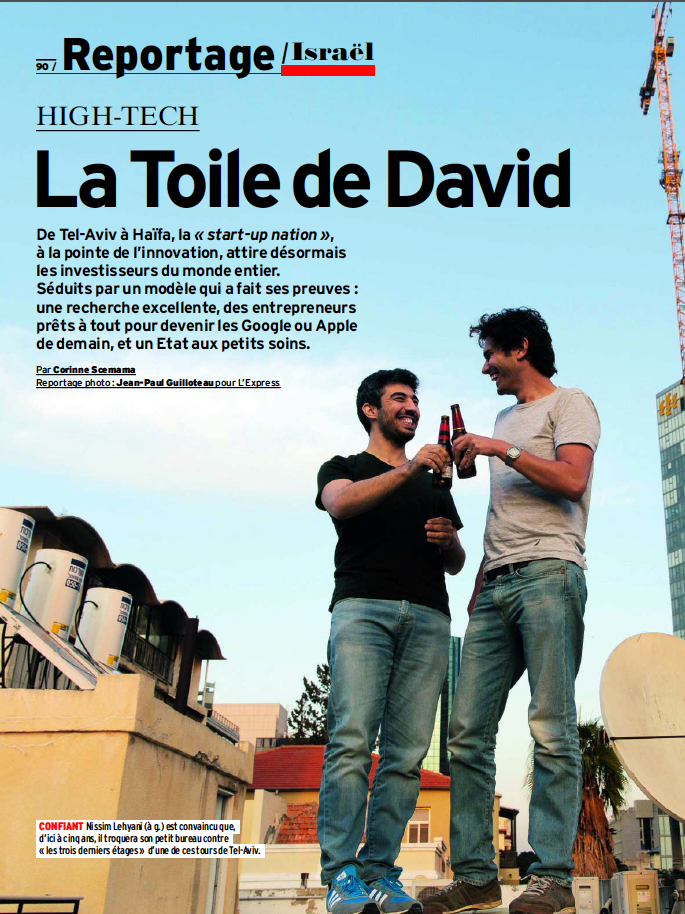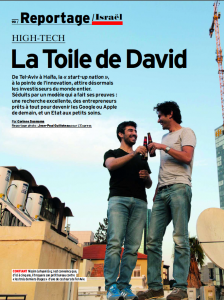 OurCrowd's portfolio company Easy Social Shop's founders Nissim Lehyani and Ofir Tahor have been featured on the first page of L'Express' coverage of the Israeli startup scene. L'Express is a leading and influential French weekly news magazine.
Rothschild Boulevard in Tel Aviv is not only renowned for its Bauhaus buildings. It became the haunt of more than 700 startups and 1,000 high-tech companies – which are concentrated there despite the high rents. "We are here in the heart of the ecosystem," enthuses Lehyani Nissim, 31, creator of EasySocialShop, a boutique concept on Facebook.

"You see this building?" asks Nissim Lehyani on the terrace of his tiny office. "Within five years, we will occupy the top three stories."
Read the full article in French here: La  Toile de David – EasySocialShop (PDF download).