Startup of the week: Diagnostic Robotics

Sushi, Samurai and the Startup Nation

Artificial Intelligence: Digital Health's Secret Weapon

Sky News: Startups solving global challenges

Al-Binali: UAE-Israel partnership can help the world

INSIGHTEC: UK NHS approves funding for focused ultrasound treatment

Zebra: UK trials for AI-driven osteoporosis detection

Israel's nano-satellite startup offers big coverage at low cost

DreaMed & Airobotics: Medical innovation on the ground and in the air
Startup of the week: Diagnostic Robotics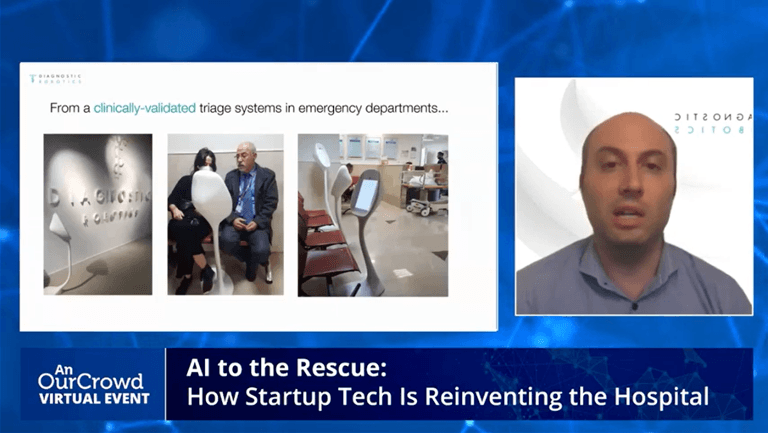 Diagnostic Robotics is an Israeli startup developing medical-grade AI products to make healthcare better, affordable, and more widely available. With healthcare budgets and workforces under stress, the company's products can be used to predict underlying patient medical conditions and guide patients through their most appropriate medical journey, creating better efficiencies of care. The company is collaborating with Brown University on overcoming some of the most challenging pain points in healthcare today and improve preventative treatments for behavioral health, congestive heart failure, diabetes patients, and more. Their joint work will help the system learn and grow more precise in its predictions, saving millions of dollars annually, reducing hospitalizations, and saving lives. In this short video, Oren Sarig, Business Strategy Manager at Diagnostic Robotics, explains the company's AI technology that guides patients to better, more efficient treatment. The OurCrowd investment round in this company closes on Tuesday, Dec. 1.
Sushi, Samurai and the Startup Nation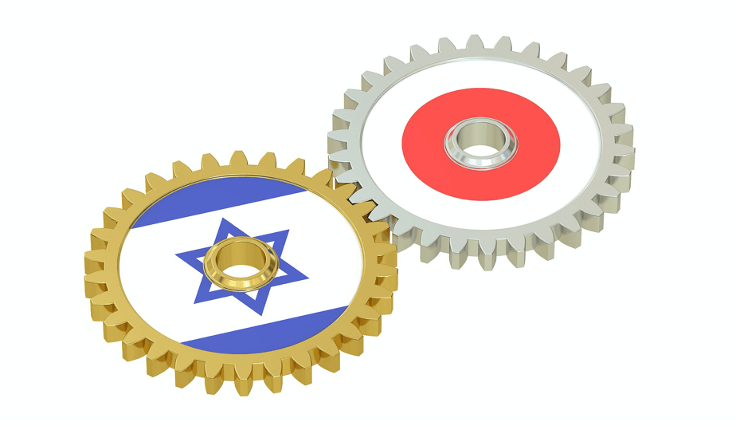 After a 40-year journey through the global tech ecosystem, this California-born Israeli is returning to his startup roots – in Japan. The $60 million investment in OurCrowd from ORIX Corp, the diversified Japanese conglomerate with offices in more than 35 countries, is a turning-point for our company. It also reminds me of the Japanese partners who helped boost my first startup in the 1980s to the point where it was bought by Amoco, and from whom I learned so much about business and long-term planning. Israel's fast-paced entrepreneurial culture, with its emphasis on youthful exuberance and improvisation, can derive huge benefits from the Japanese, with their meticulous attention to detail and their respect for age and experience. Read more in my latest Investors on the Frontlines newsletter.
OurCrowd & SALT Talks, Ep. 5: Artificial Intelligence: Digital Health's Secret Weapon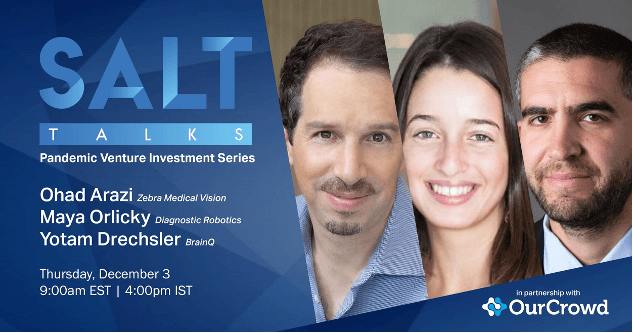 The fifth installment of the SALT Talks: Pandemic Venture Investment Series, presented in partnership with OurCrowd on Thursday, Dec. 3 features leading digital health startups, the revolution in artificial intelligence, how it is shaping MedTech trends, and the resulting investment opportunities. Hear about Zebra Medical's automated, accurate AI-imaging diagnosis; Diagnostic Robotics's AI triage and clinical-predictions platform, and BrainQ's AI-powered electromagnetic field therapy to reduce neurodisorder-related disabilities. With Ohad Arazi, CEO, Zebra Medical Vision, Maya Orlicky, VP Strategy, Diagnostic Robotics, and Yotam Drechsler, CEO, BrainQ. Moderated by Allen Kamer, Managing Partner, OurCrowd Qure.
Sky News: Startups solving global challenges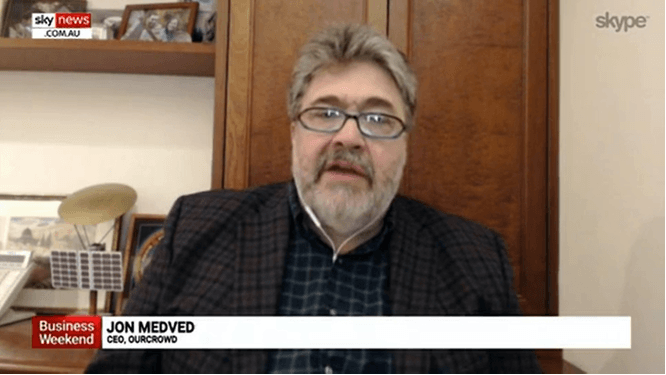 People realise that now is the time to be investing in startups that are dealing with critical issues relating to climate and environment and green energy, I told Business Weekend on Sky News Australia. We're also excited about healthcare and the revolution that's going on in particular with telemedicine, and the new opportunities we see in the opening of relations between Israel and the Arab Gulf states.
Watch the full interview here.
Al-Binali: UAE-Israel partnership can help the world
Israel can help the UAE expose its tech startups to partners and investors in the West, while the UAE can be Israel's gateway to Asia and the East, Sabah al-Binali, OurCrowd's head of operations in the Gulf, writes in Israel21c. "The positive attitude is being led from the top. One striking example is the website of the Abu Dhabi Investment Office, which appears in Hebrew if you click on it from Israel. They are also running Hebrew promotions across social media and have announced that they will open an office in Israel," he says.
Top Tech News
INSIGHTEC: UK NHS approves funding for focused ultrasound treatment
The UK's National Health Service (NHS) has approved funding for INSIGHTEC's Essential Tremor treatment. Essential Tremor affects an estimated 41 million people around the globe and is reported to be up to 10 times more prevalent than Parkinson's disease, Geektime reported. INISIGHTEC's MRI-guided focused ultrasound uses high-intensity sound waves, guided by magnetic resonance imaging, to target and treat the affected area of the brain. The UK funding announcement comes just two months after the Israeli unicorn received approval for reimbursement from the Japanese government for treating Parkinson's disease. "Reimbursement in England and around the globe is critical to help people living with debilitating tremor improve their quality of life," said INSIGHTEC's CEO Maurice R. Ferré MD.
Zebra: UK trials for AI-driven osteoporosis detection
Also in the UK, Israeli AI startup Zebra Medical Vision and Scottish consultancy Storm ID have won a UK-Israel R&D competition with a proposal to develop a machine learning-driven model to detect people at risk of developing osteoporosis and reduce healthcare costs. The two year-long project will include trials at NHS Greater Glasgow and Clyde in Scotland and Assuta Medical Centers in Israel. Zebra has deployed software at Ichilov Medical Center, as well as the Maccabi and Clalit HMOs in Israel. Major osteoporotic fractures result in substantial morbidity and mortality, and fragility fractures often go underdiagnosed and undertreated. Zebra's CEO Ohad Arazi said he was "honored" to collaborate with the NHS and Assuta, which would allow Zebra's solutions to "bring earlier identification and treatment of patients at risk of a break, which in turn will help healthcare payers and providers."
Israel's nano-satellite startup offers big coverage at low cost
Researchers at an Israeli experimental facility in the Negev desert will attempt to grow cherry tomatoes with sensors that connect to a satellite antenna created by NSLComm, an Israeli startup. If successful, the experiment will pave the way to providing tech solutions — not just in agriculture — for the almost half of the world's population that remains without internet. NSLComm has developed a satellite antenna that unfolds into a dish shape only after it has entered orbit, allowing the use of nanosatellites, which are much smaller and less expensive than regular space payloads. "We are trying to do to satellites what flash drives did to floppy disks," said CEO of NSLComm Raz Itzhaki, adding that "everyone has the right to be connected."
DreaMed & Airobotics: Medical innovation on the ground and in the air
Clalit Health Services received a $3.5M Helmsley Trust research grant to evaluate the efficacy of DreaMed Diabetes' Advisor Pro Platform, which enables remote care and insulin dosage recommendations without the need for pre-approval by a healthcare provider. DreaMed's AI-driven platform aims to further empower people suffering from diabetes and allow them to better self-manage their condition and receive personalized and real-time insulin recommendations, the Science Times reported. Meanwhile, Ido Muller, DreaMed's co-founder, penned an article for Nasdaq titled, "The Most Disruptive Medtech Trends Born Out of the Most Unpredictable Year Ever." In it, Muller highlights another OurCrowd portfolio company, Airobotics, which is using drones to help the Singapore government manage contact tracing of its population for social distancing.
Introductions
Your portfolio gets stronger when the OurCrowd network gets involved. Visit our Introductions page to see which of our companies are looking for connections that you may be able to help with.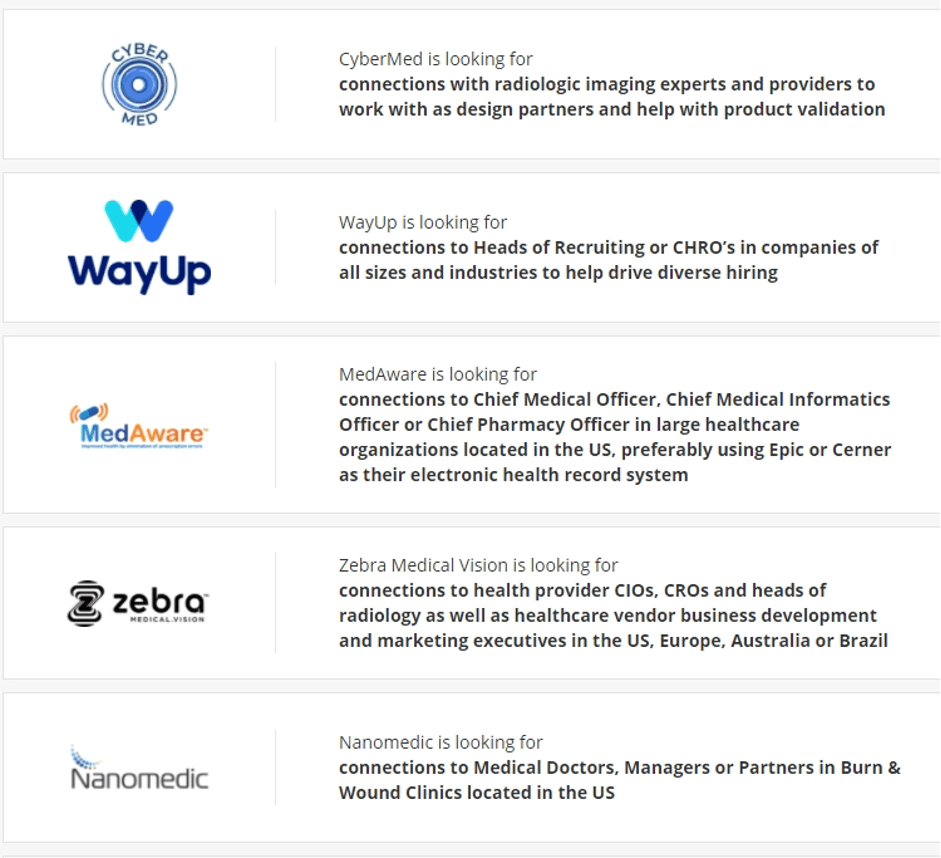 Job Vacancies
Despite the coronavirus pandemic, there are hundreds of open positions at our global portfolio companies. See some opportunities below:
Search and filter through OurTalent to find your next challenge.