Top investment opportunities
Startup of the Week: DayTwo's precision nutrition combats diabetes, chronic diseases
NeuReality raises $35M Series A co-led by OurCrowd
Kando to service 22 French municipalities
Meeting again, for real
OurCrowd meets Great Neck mayor, investors
NASA awards ICON $57.2M contract as lunar land rush begins
Sealed Air Corporation invests $8M in Highcon
Google Cloud Marketplace offers Oriient's indoor location services
Perception Point: Cyber attacks cost over $1K per employee a year
More than 4,100 high-tech jobs

Startup of the Week
DayTwo's precision nutrition combats diabetes, chronic diseases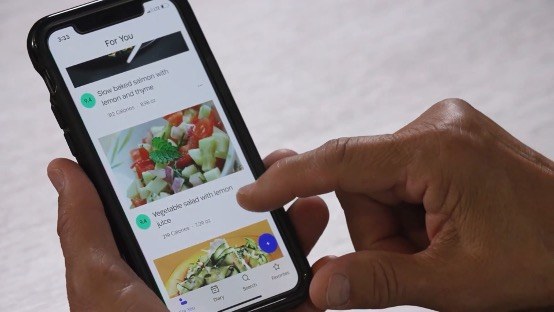 Some 37M people in the US are affected by diabetes, leading to $237B in direct healthcare costs. Digital health pioneer DayTwo has created technology that helps those afflicted with type 2 diabetes and other chronic diseases manage their day-to-day lives, reducing health risks and cutting costs for insurers. The company's AI-powered platform analyzes each user's microbiome to produce personalized guidelines that help to achieve lower blood sugar, medication reduction, weight loss and more. DayTwo's science is based on more than seven years of research at the Weizmann Institute, Mayo Clinic and other leading research centers, and has been published in leading peer-reviewed journals including the New England Journal of Medicine and Cell and Nature. The company has established partnerships with Fortune 1000 companies, major health insurers, pharma and food companies, and has a pipeline of 163 additional prospects. OurCrowd has an allocation in this time sensitive Series A round.
NeuReality raises $35M Series A co-led by OurCrowd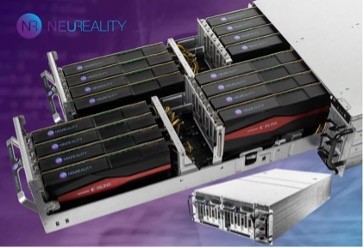 AI-powered chip maker NeuReality raised $35M in a Series A funding round co-led by OurCrowd, Samsung Ventures, Cardumen Capital, XT Hi-Tech and Varana Capital, TechCrunch reports. The raise comes as the demand for AI inferencing chips, which automatically generate text, images and other outputs, continues to grow. The company is working with IBM, Lenovo and AMD, along with cloud solution providers, system integrators, deep learning accelerator vendors and "inference-consuming" enterprises on deployments. "Our belief in NeuReality's mission couldn't be stronger," says Ezra Gardner, Co-founder of Varana Capital and a NeuReality Board Member. "Demands for AI inference are growing exponentially and there is a global need for the NeuReality solution, which lowers the cost and power consumption of scaling these applications."
Kando to service 22 French municipalities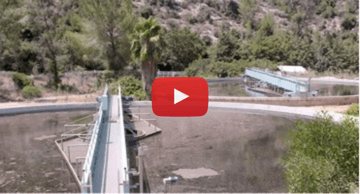 Kando's wastewater analysis platform will soon be deployed across the southeast of France. The company has signed an agreement with Communauté d'Agglomération des Portes de l'Isère (CAPI), a French urban community serving 22 municipalities and more than 100K inhabitants. Kando will provide data intelligence for CAPI's three wastewater plants to generate data-driven insights in support of environmental protection initiatives and ensuring compliance with regulation. "Kando's solution has demonstrated its ability to analyze events in full, tracking event details such as content, duration and frequency," says Stéphanie Guillermard, Head of Expertise and Studies at CAPI. "This granular analysis, combined with knowledge of our networks, will enable us to go back to the source to investigate events and find the most relevant treatment solutions." Kando is currently funding on the OurCrowd platform.
We meet again, and this time it's for real
Relationships, both personal and professional, flourish when they happen face to face, when people are moved, when lives can be changed. There is no comparison, no substitute, to hugging our friends and feeling the warmth and physical connection that makes us people. That's why we are bringing the OurCrowd Global Investor Summit back to Jerusalem on Feb. 15th, 2023, after a three-year break caused by the pandemic. After so many months of Zooms, Skypes and FaceTimes, it feels like a necessity. The Summit is where business gets done, where deals are struck, where checks for millions of dollars change hands – and where people also have fun, as I explain in my latest 'Investors on the Frontlines' column. If you are an active OurCrowd investor, register now for your free ticket. Otherwise, apply now for our 20% December Discount by applying the promo code LINKEDIN20 on your registration before Dec. 31st.
OurCrowd meets Great Neck mayor, investors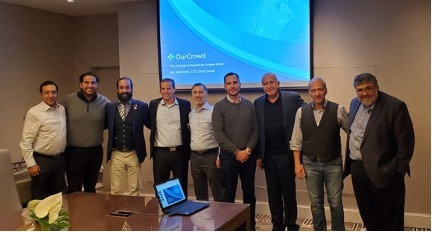 I met with a delegation from the US led by Dr. Pedram Bral, the Mayor of Great Neck, NY. He was joined by investors and fellow residents of the Long Island region, including Omid Farokhpour, Moris Lavi and Daniel Rahmani to discuss the current investment climate, Israeli innovation and solving global challenges through technology. The meeting was facilitated by Gedaliah Blum and Yonathan Ben Yisrael of the Heartland Initiative.

Top Tech News
NASA awards ICON $57.2M contract as lunar land rush begins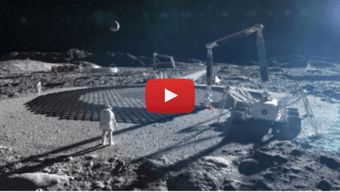 NASA has awarded our portfolio company ICON a $57.2M contract to develop 3D-printing technology to build elements necessary for living on the Moon, TechCrunch reports. The company will work with NASA's Marshall Space Flight Center to create its Olympus system, designed to construct roads, launchpads and homes that will be part of a lunar base. "In order to explore other worlds, we need innovative new technologies adapted to those environments and our exploration needs," says Niki Werkheiser, Director of Technology Maturation in NASA's Space Technology Mission Directorate. "Pushing this development forward with our commercial partners will create the capabilities we need for future missions."
Sealed Air Corporation invests $8M in Highcon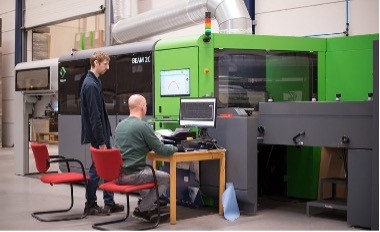 Sealed Air Corporation (NYSE: SEE) is investing $8M in our portfolio company Highcon. SEE, which deals in digital and smart packaging, will use Highcon's advanced Beam 2C digital cutting and creasing system to develop new product offerings and expand into new markets. "Highcon's technology and capabilities represent a meaningful opportunity for SEE," says Sergio Pupkin, SVP and Chief Growth & Strategy Officer of SEE. "Highcon's sustainability value proposition aligns with and can help us advance our vision and plans. The roadmap we are developing together is exciting, and our investment in Highcon is a natural first step in this context."
Google Cloud Marketplace offers Oriient's indoor location services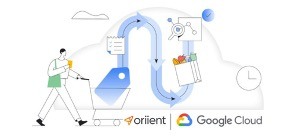 Google Cloud Marketplace is now offering the software-only indoor GPS created by our portfolio company Oriient. The system helps retailers improve the in-store shopping experience by giving customers hyper-accurate, in-store location data utilizing smartphone sensors. "Retailers are increasingly seeking out cloud technologies that help provide enhanced in-store shopping experiences," says Dai Vu, Managing Director, Marketplace & ISV GTM Programs at Google Cloud. "By bringing its platform to Google Cloud Marketplace, Oriient is making it easy for retailers to gain deeper insights about their in-store experiences and ecommerce efforts so they can continue to improve experiences for customers at scale."
Perception Point: Cyber attacks cost over $1K per employee a year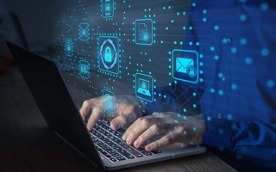 New data from Perception Point reveals the hidden cost of cyber attacks to organizations. A report issued by the company and Osterman Research shows every business pays $1,197 per employee to address cyber incidents across email services, cloud collaboration apps or services, and web browsers, VentureBeat reports. That figure does not take into account additional expenses such as business losses, compliance fines or mitigation costs. The report comes as more organizations struggle to keep up with the complex threat landscape, with the number of data breaches increasing by 70% during Q3 2022 compared to the previous quarter.
More than 4,100 high-tech jobs worldwide
Search and filter through Portfolio Jobs to find your next challenge