When Frederick Philips bought a small factory in the Dutch town of Eindhoven in 1891, he manufactured light bulbs and exported them globally, just as the world was embracing electrical lighting. In an unexpected twist, in a physics lab opened for research into new and improved electrical products, Philips in 1918 developed a medical X-ray tube and set off on a long journey to become one of the world's leading diagnostic and healthcare companies.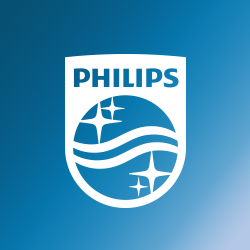 Over the years, Philips has continued to innovate, applying new technology from many disciplines to the world of healthcare. Now, more than ever, the future of healthcare is poised for a revolution; a revolution based on applying the technology of cloud computing, internet of things, and mobile apps to the healthcare sector.
Just as Philip's X-ray tube emerged from a light bulb company, modern disruptive healthcare solutions are emerging from high-tech and data-analytic companies. Such solutions have the potential not only to improve human life but will also save the United States alone as much as $300 billion a year, according to Goldman Sachs. In fact, the U.S. government has passed legislation encouraging the implementation of such technology in the market. In the near term, revenues from the digital health sector are on track to reach about $32.4 billion annually.
What today is called the modern American healthcare system began in the 1920s, when, armed with increasing options for new medical treatments and procedures, hospitals began charging more than most individuals could pay. This soon gave rise to, in the days of the Great Depression, non-profit health insurers, with Blue Cross leading the way, that served local communities. Then for-profit insurers entered, and came to dominate the scene; this, along with advances in treatments themselves drove healthcare costs up without great attention to efficiencies. The cost of healthcare in the United States emerged in the 1990s –and still continues to be today– a major political, economic and social policy issue.
Technological advances affecting healthcare were, until recently, mainly relegated to the sphere of hospitals, doctor's offices, treatment centers, laboratories, and pharmaceutical companies. For example, technology helped automate repetitive tasks in places like hospital payroll departments and led to the ability to keep electronic records, not to mention more sophisticated equipment and procedures. Now, advances have emerged that increasingly connect patients with doctors through telecommunications. The emerging technologies connect "the digital and physical worlds to change physician and patient behavior," the recent Goldman Sachs report said.

With such tools, the field of telehealth will grow, with more care will occurring at home, with data analyzed in the cloud, eventually shrinking the role of bricks-and-mortar hospitals, the Goldman Sachs report said. And, with more access to data; innovation will happen faster. For example, a company called Zebra Medical delivers the largest, open, clinical research platform in the world, giving researchers access to millions of indexed clinical records, which shortens development cycles and encourages collaboration.
The Internet of Things is also playing a large role in the healthcare sector. In some cases, apps and wearable technology produce data that would otherwise be too time-consuming and expensive for doctors to gather by in-person monitoring of patients. For example, the wristwatch-like device developed by Global Kinetics Corp. tracks the movements of patients with Parkinson's, letting doctors know how effective medication is for the disease and how it is progressing in any individual. In fact, in some cases, such innovation goes one step further, as we increasingly see apps that limit the need for a doctor to manage certain conditions.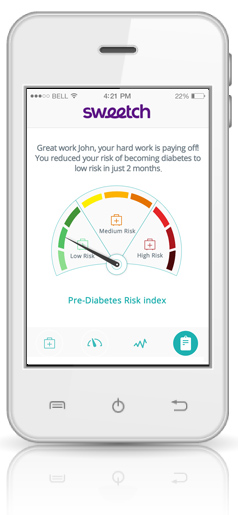 This can be seen, for example, in the use of Sweetch, an interactive mobile app that combines data analysis with personal information to help users make lifestyle changes to avoid developing diabetes, with the app, rather than a doctor, keeping the user updated on his or her odds of developing the disease. The financial savings of using apps to monitor chronic diseases is significant, as such monitoring accounts for about one-third of all healthcare spending.
Just like other major inventions, like electric lighting, the changes in the healthcare sector itself will have overall social and economic impact. The digital revolution in the healthcare sector will likely result in longer lives for many people.
According to one study, behavior, like eating habits and physical activity, is responsible for about 40% of premature deaths in the United States; with apps that guide lifestyle changes, this number would likely decline, as would the number of people facing chronic diseases like diabetes.
Other major changes include reducing inequality, as healthcare is likely to cost less and be more accessible. It can also empower individuals and give them more choices about healthcare.
That said, the future of healthcare looks pretty bright.
——————————-
Stay tuned for more information on future healthcare, medical technologies, and investment opportunities at OurCrowd's 2016 Global Investor Summit in Jerusalem next week (January 25-26)!