This guest post was written by Le
vi Shapiro, the Managing Partner at the JIMMI Fund, a corporate venture investment fund, and concurrently Partner at TMT Strategic Advisors. He is also the organizer of Marketing & Ad:Tech Israel, Israel's largest conference for digital advertising.
. 
Last year, the VC industry partied like it was 1999.  New data from research firm Pitchbook makes it official: valuations are at an all-time high.
Some of the frenzy is driven by Wall Street. The bull market will celebrate its 5th anniversary in March (NASDAQ grew 38.3% last year, more than any other major index), and the IPO market is booming. 222 firms held initial public offerings last year, raising $55 Billion, the most since 406 companies went public for $97 million in 2000.
Now the cost of entry to the Party is rising.  Across all investment stages, median pre-money valuations last year rose dramatically.  Seed-stage deals now require $5.1 million; Series A rounds reached $9.4 million; Series C rounds soared 23% to $62.6 million;  Series D and later rounds are now a lofty $105.2 million.
The bubble came to Israel too, with a record $4.2 billion in exits, averaging $83 million. While there were IPOs (notably Wix in November), most of the acquisitions were made by global technology companies with R&D Centers (and their corporate M&A teams) in Israel, including Apple, Google, EMC, AOL, Cisco, IBM and now Facebook.

The fastest growing exit category in Israel last year was digital media, so the performance of the sector will help determine whether or not the party continues. Danny Cohen, Partner at Carmel Ventures and keynote speaker at the upcoming Marketing & Ad;Tech Israel conference, discusses three trends impacting 2014 Israeli digital media: Content Marketing, Next-Gen Publishing and Mobile Advertising.
Content Marketing: Brands understand the value of objective, toned-down, and highly relevant content. Content marketing is being addressed by compaies like Outbrain and Taboola. The challenge now is in content creation. In the next 12 to 24 months, brand budgets will encourage startups to address the scalability challenges of content creation.
Next Gen Publishing: Crowd sourcing helped two Israeli publishers, Seeking Alpha and FTBPro, achieve impressive growth. We see opportunities for cross-media content engagement, such as integrating mobile gaming and online magazines.
Mobile Advertising: The shift from web-based browsing to mobile/tablet browsing benefited Facebook. But the majority of advertising-based sites are struggling to integrate highly-engaged and relevant mobile ads. In 2014 we are looking for innovations around better mobile advertising.
Danny Cohen, as well as senior thought-leaders from companies like WPP, Dentsu, Lenovo, Citibank, AT&T, AOL, Orange, Michelin, SAB Miller and Unilever will share their vision (all presentations available online) about the future of digital marketing on February 11th at the Marketing & Ad:Tech Israel conference. Lets hope the Party continues.
————————————————————————————————————————–
Editor's note: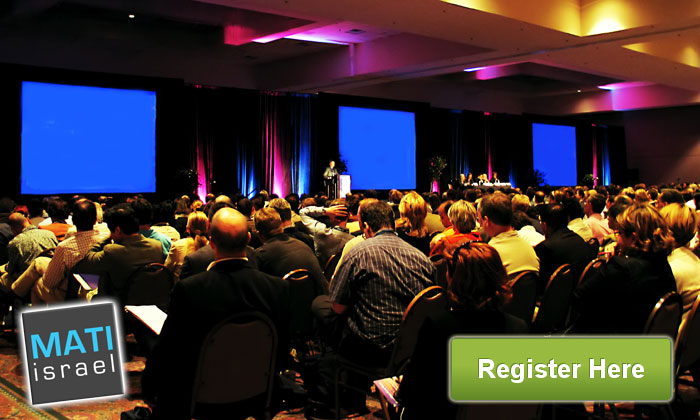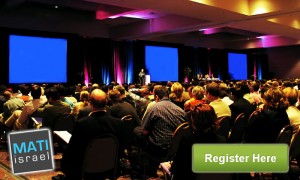 Marketing & Ad:Tech Israel is an annual conference for the world's top brands, agencies and publishers to explore the future of digital marketing. All presentations are TED-style lectures by globally recognized thought-leaders.  The highlight of the conference is a Business Contest with six startup companies. Winner and 1st Runner-Up receive a suite of more than $20,000 worth of free services while the winning startup is eligible for a Series A round of funding arranged by OurCrowd.
Any startup with an existing product or service and that has raised less than $1.5 million to date is welcome to apply. Application deadline is January 27th, 2014. Submit materials to chaim.tessler@ourcrowd.com.
OurCrowd's founder and CEO, Jon Medved, who is a speaker at the event, will award the prize to the winning startup.