Occasionally one of your companies does something that makes you proud – this time it made me cry. Please watch this beautiful video from the Today Show about how Surgical Theater assisted in removing a brain tumor from 2-year-old Ari Ellman – saving his life.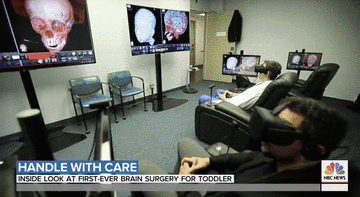 For a front row seat to see our startups going beyond, apply to join thousands of startups, corporates, investors, VCs, and more at the largest tech conference in Israel: 2020 OurCrowd Global Investor Summit on February 13th.
Startup Nation and beyond
Top tech news this week
News from the Industry 
Inspiring Leadership Lessons From 13 Female Founders 
Amazon Is Planning to Disrupt the Supermarket Business And It Won't Need Cashiers to Do It
The latest from OurCrowd
Spread the word: If you run an early-stage startup, don't miss out on the opportunity to be a part of the largest startup investing event in Israel. Applications are now open for Open Mic for Entrepreneurs at the 2020 OurCrowd Global Investor Summit! Apply here to pitch the crowd in Jerusalem on Thursday, February 13th. 
Coming up: Digital Health Day at ICI Meeting 2019, on December 8, 2019 in Tel Aviv. The event will bring together healthcare professionals, domain experts, entrepreneurs and companies that are moving the dial for healthcare. Learn more and register here.


See which OurCrowd events are taking place near you on our Events Calendar.
Looking to connect
We currently have 500+ open positions at our global portfolio companies. Here are a few of the most exciting:
Search and filter through OurTalent to find your next challenge.
---