Much has been written about Israel's emergence as one of the leading startup ecosystems in the world, but less effort has been made to truly understand why the Startup Nation has achieved this global recognition and level of success.
Some of our favorite explanations for what makes Israel a thriving launch pad of technological innovation include:
a pervasive pioneering ethos; in a way, Israel itself is a 'startup' among hi tech countries
large immigrant populations with international networks and experience
an informal culture and social structure
hutzpah – you know it when you see it
a tolerance for high-risk
startup founders are cultural icons and role models
small geographic area allows for leveraging tight-knit, interconnected networks
the military provides training in leadership, teamwork and exposure to cutting-edge technologies
Each of these reasons are worth exploring in their own right, but the reason for Israel's success we want to focus on here is the idea that Israeli startups go global from day one.
With a population of only 8 million people spanning 8,000 sq. miles, the country presents a very small domestic business opportunity for most Israeli startups. Entrepreneurs—and their investors—are 'forced' to focus from inception on how to penetrate much larger and more lucrative foreign markets.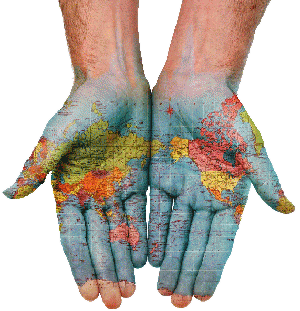 This demographic limitation may make it harder for Israeli startups to get their ventures off the ground, but at the same time, sets them up for greater success down the road. By having a global focus from the earliest stages of planning and building the company and product, many Israeli startups avoid the pitfalls associated with having a local bias that can prove troublesome for startups as they try to grow. Targeting a large addressable domestic market can lead a startup to delay important considerations related to distribution, differing market sensibilities and scalability, and dealing with these as an afterthought can be a significant roadblock for many young companies.
Having to think three steps ahead about which markets to go after, Israeli startups strategize about these issues from their earliest days, and are better off for it. This pattern of behavior will become even more important as Israel transitions from Start-Up Nation to Scale-Up Nation.
This is not to say that relocating to a smaller domestic market will increase a startup's chances of success, but it does suggest that adopting the mentality of a startup that does come from such a market just might.
And yes, we at OurCrowd certainly practice what we preach, and have adopted a global mentality. While we are headquartered here in Israel—where we continue to receive tremendous support from a growing group of investors and see an enormous volume of high quality deal flow—during our three years of operation, our team has built vibrant deal flow, strategic partnerships and investor networks around the world.
OurCrowd already has active investors from more than 110 countries across the globe and has received applications for funding from a remarkable 50+ countries. To date, OurCrowd has funded companies in Israel, the US, India, Canada, UK, New Zealand, and Australia, and expects to announce investments in additional geographies in the near future.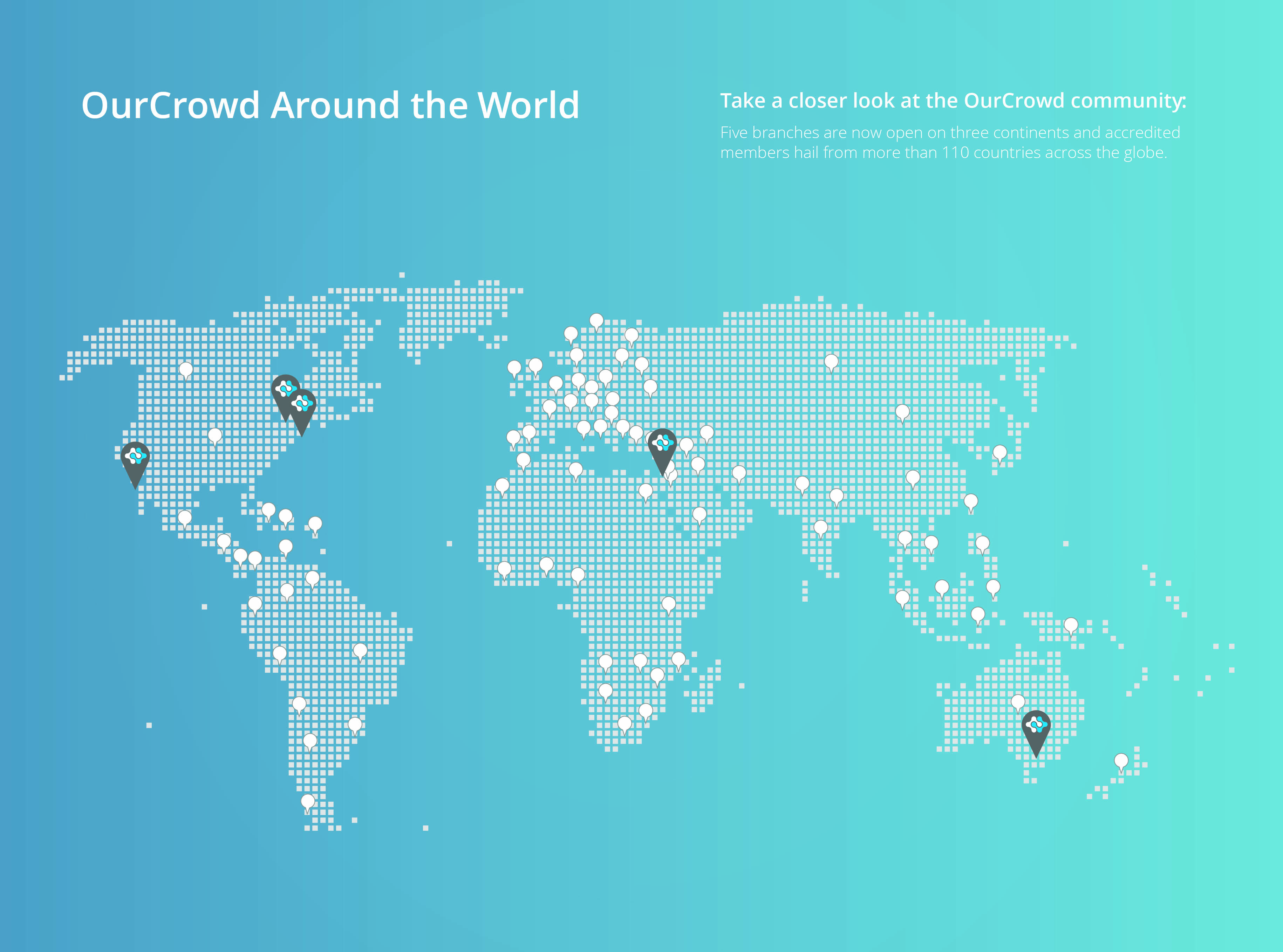 Our latest example: Just earlier this month, OurCrowd announced its strategic partnership with United Overseas Bank Limited (UOB), headquartered in Singapore, representing a significant step towards developing the FinTech ecosystem in the region.
Like so many of Israel's startups, OurCrowd's ambitious goal of having a global impact is part of our DNA, and, if successful, Israel will not only be known for bringing some of the best startups to the world, but for bringing the best way to invest in them as well.
To find out more about investment opportunities in Israeli startups and others on our investment platform, contact our Investor Relations team or visit our website.
[xyz-ihs snippet="AngelCourseCTA"]