Back in 1994, we marveled at coaches being able to communicate with their quarterbacks through headsets embedded in helmets.
By 2012, fans and players expected helmets to use technological advances to provide better injury protection. At the same time, new materials couldwithstand a one hundred MPH beanball, and embedded sensors were sending signal warnings based on the force of a collision.  This followed the trajectory of sports technology, a burgeoning sector that even today, merits major-league attention.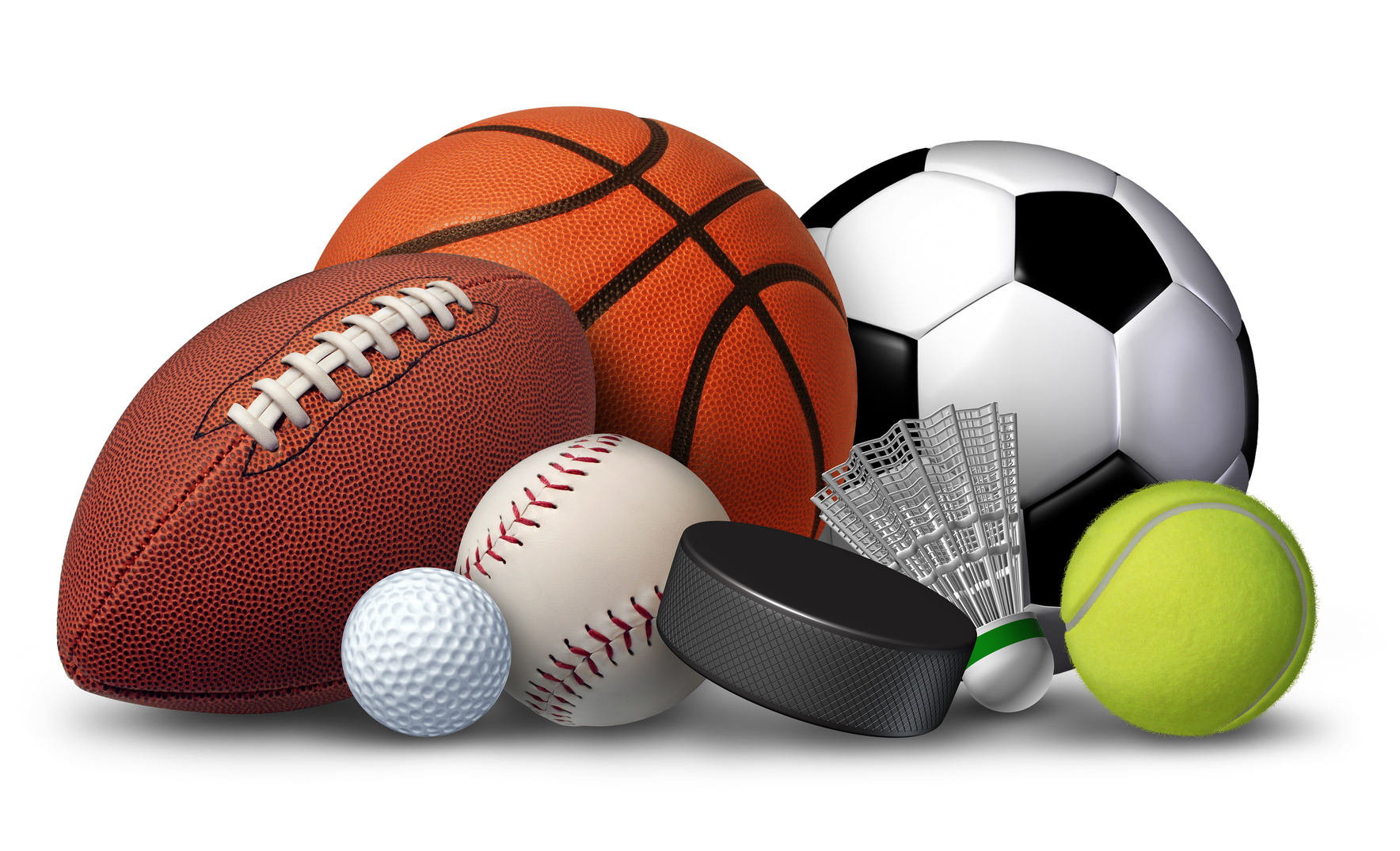 Sports tech has captured the imaginations of Michael Jordan and Mark Cuban, both of whom participated in a recent $44 million funding round for Sportradar, a sports data science company that has contracts with three major sports leagues as well as Google and Yahoo Sports.
Advances in sensor technology, nanotechnology, imaging technology, as well as the cloud and communication tools that fuel the Internet of Things, are being put to service in sports to prevent and treat injury, improve training and performance, and enhance the fan experience.
Wearables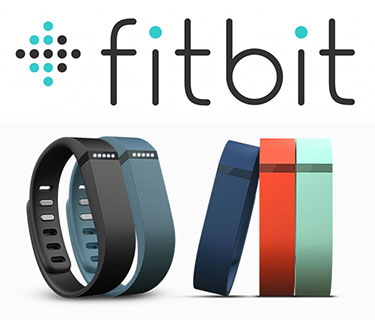 Sports wearables generally fall into two categories: devices and materials. Fitbit is the most well-known fitness wearable, tracking physical activity and heart rates. Bio-sensor devices are embedded in hats, bras, and shirts that collect and analyze additional vital signs such as body temperature and fatigue. Embedded motion sensors detect impact force, speed, and rotation. Companies are also developing patches athletes can wear to detect possible concussions. Kenzen Wear  has developed a patch monitoring lactate acid buildup and hydration.
High-tech materials are being used to offer greater protection. The US Hockey team wore kevlar socks at the Sochi Olympics to insulate their Achilles' heels and lower legs from the blades of other players. Nike patented its Power Laces, which uses mechanics to keep basketball players from tripping over untied shoes.
Other wearables tracking motion are sport-specific, providing training advice based on perceived technique. Such wearables exist for running, tennis, and golf. Last, some wearables, like the Pulse Play smartwatch for racket sports, keep player stats, match histories, and act as a social media network for enthusiasts.
Injuries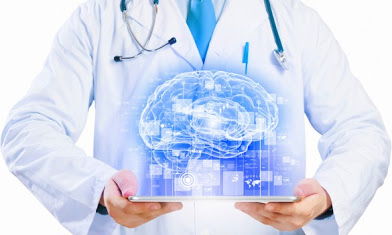 We've already seen how wearables are tightly-connected to the injuries subsector through their ability to actively monitoring of vital signs. Understandably, a lot of companies are giving attention to the diagnosis and treatment of sports brain injuries: there are various helmets and mouth guards sensing impact and flashing different colors if certain impact thresholds have been surpassed.
ElMindA is the world's first FDA-approved neural functional assessment tool that visualizes serious brain trauma and illness.
Apps use accelerometer technology to measure a player's balance or guides sideline personnel through an assessment. One company, Brainscope, partnered with the NFL, GE, and the U.S. Department of Defense to develop a sideline EEG.
Other technologies seek to prevent injury or speed up recover and return to the field. Physimax uses a combination of 3D cameras, video analysis, and machine-learning algorithms to assess motion and customize recovery plans.
Performance Enhancement
Of course, technology like Physimax's is also used to enhance performance. It creates a motion map to assess technique, which teams and coaches can use to guide athletes in a customized way as well. It's currently being used by the Baltimore Ravens (NFL) and Washington Nationals (MLB), among other sports organizations.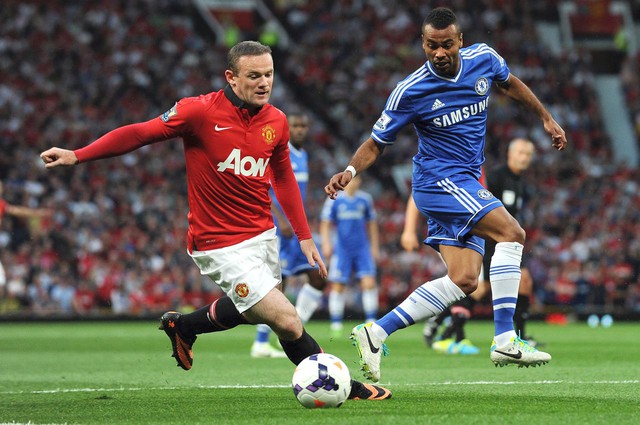 One particularly interesting subset of the performance enhancing sports technology focuses on mental aspects of performance – decision making and reaction – rather than physical training.
Sportlogiq uses surveillance technology to map athletes' action using film from live gameplay. This way, it gets data on how a player is reacting in specific situations under actual playing conditions. Coaches can then use this data as part of their video training for athletes to recognize good and bad patterns they might have. IntelliGym uses virtual reality technology originally developed by the Israeli Air Force to train pilots. Instead of analyzing past performance, it puts the athlete in a simulated reality so they can train themselves to make better, real-time decisions, applying the principles of repetition and muscle memory to the mind.
Last, equipment gets its own sort of wearables. Sensors embedded in golf clubs, soccer balls, and baseball bats track speed, motion, and angles of the instruments to give athletes feedback on their technique how to better use their equipment.
Fan Experience
Hockey fans of a certain age have recovered from the trauma of watching the "glow puck" on Fox Sports in the mid-1990s. At least it inspired the idea for creating a virtual first down line for television viewers, which Sportsvision debuted in 1998. Today, a number of companies are testing out new ways to use technology to improve the fan experience:
The NBA opened the 2015 season partnering with NextVR creating virtual reality front-row seat to the game between Golden State Warriors and the New Orleans Pelicans, using Samsung headgear.
The NFL, Yahoo, and CBS Sports live streamed one of the league's London games, providing secondary fantasy-centric commentary option, along with the regular play-by-play.
A number of leagues around the world display enhanced statistics, including using a combination of wearable technology embedded in players' uniforms and around the stadium to provide information on speed, distance, location during plays.
One of the earliest uses of technology in sports was introducing the photo finish to confirm the winner of a horse race in New Jersey in 1880. Now, ball tracking cameras are used in a number of sports to determine whether a goal has been scored or whether a ball is out of play. Advanced computer imaging and camera technology is also being used by companies like Replay Technologies to create 360-degree view of play so replay officials, coaches, and fans can replay the action from any angle.
Just the Beginning
Underlying each of these sports technology subsectors is Big Data. Data science, including exclusively sports data companies like the one Michael Jordan invested in, is the engine that allows the real-time analysis of the massive amounts of data these other technologies produce.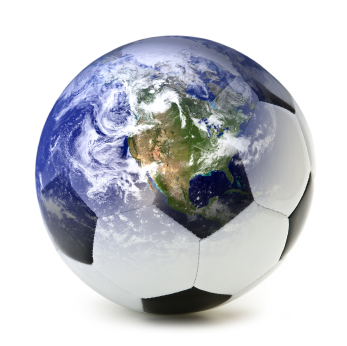 The sheer scope of global sports and developing technologies is a constant source of innovation, including variation at a sports-specific level. Can kayakers install sensor monitors on their paddles that will learn their rowing motion and help them refine their technique? Yes, yes they can.
Which makes the fresh industry of sports technology an exciting space with a lot of action, especially since it's attached to established industries – consumer fitness and professional sports – that already drive hundreds of billions of dollars in revenue worldwide.
The Sports Technology Awards, begun in 2013, bears out this potential for a wide variety of companies. While major names like Nike and SAP are active in this space, a review of nominee and winner lists shows many unknown startups getting recognized and gaining traction.
To find out more about Sports Tech and other investment opportunities on our platform, contact our Investor Relations team or visit our website.