Top investment opportunities
Startup of the Week: The EVERY Company, full egg protein, no animals
OurCrowd Arabia Chairman makes first trip to Israel
March 28th online: Investing in precision medicine
Jobs Index: High tech set for hiring boom
Plantish reels in $12M seed funding
D-ID raises $25M Series B funding
Singapore's foreign minister visits OurCrowd
HUB Security to list on Nasdaq in $1.28B SPAC
Australia's Seed Partnerships offers VC with OurCrowd
People.ai: From code to combat in Ukraine
Microsoft Azure hosts ThetaRay's anti-money laundering SaaS
German chemical giant HELM partners with CropX
Introductions
More than 4,600 high-tech jobs
Startup of the Week:
The EVERY Company: Full egg protein, no animals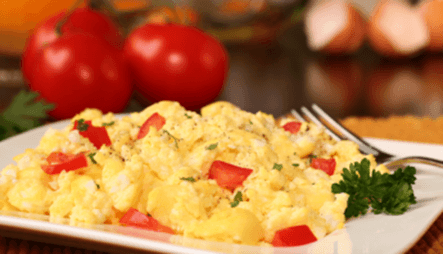 The demand for animal-free protein is rapidly growing as consumers seek healthy and sustainable alternatives. The EVERY Company is the first to produce real egg proteins without chickens, disrupting the $200B egg market. EVERY uses a technique known as precision fermentation, which employs recombinant DNA techniques to program yeast with chicken genes, feeding the yeast with sugar to create real egg proteins – a process similar to brewing beer. EVERY enjoys a first-mover advantage with a five-year head start over anyone else entering the market to produce animal-free egg protein. As yet, there are no established direct competitors. EVERY's heavily oversubscribed $175M Series C round was co-led by McWin and Rage Capital, an investment fund focused on alternative proteins. This investment is still available on the OurCrowd platform.
OurCrowd Arabia Chairman makes first trip to Israel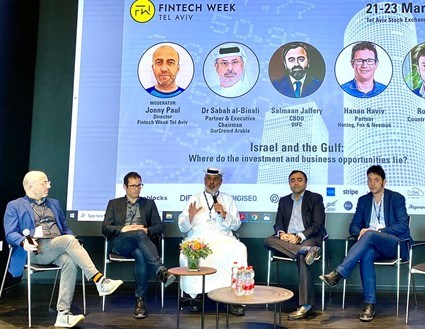 OurCrowd Arabia's Executive Chairman Dr. Sabah al-Binali joined a panel on Israel and the Gulf at Fintech Week Tel Aviv during his first trip to Israel this week. In addition to meeting Israel-based colleagues in person for the first time and giving several media interviews, Sabah also participated in a dinner with US Ambassador Thomas R. Nides and CEOs from 10 of OurCrowd's highest-profile portfolio companies.
March 28th online: Investing in precision medicine
Nobel laureate Prof. Aaron Ciechanover will be among the experts discussing how the power of advanced medical technology will soon be coming to a doctor's office near you. Ciechanover will join me for Investing in Precision Medicine, an online event hosted by OurCrowd on March 28th, alongside David (Dudi) Baum, Co-Founder and CEO of Genopore; Ophir Herbst, Co-Founder and CEO of Sequentify; Dr. Ofer Sharon, CEO of OncoHost; and Dr. Liran Shlush, Senior Scientist at the Weizmann Institute.
Jobs Index: High tech set for hiring boom
As the pandemic wanes, hiring plans in the Israeli tech sector are picking up, as we report in the OurCrowd Q4 2021 High-Tech Jobs Index, released this week. 72% of our portfolio companies surveyed increased recruitment in Q4 2021, and 62% plan to hire more employees in 2022. The competition for top talent is heating up. "It's harder to find people with certain specific expertise. The 'fight' over highly qualified hires has increased in Q4 over Q3. In multiple cases we had to raise salaries to fight and get the employee on board," one CEO tells us. It remains to be seen what effect the Russian invasion of Ukraine will have on the tech sector, as I told Wired. The Jobs Index received extensive coverage, including The Times of Israel, the Jerusalem Post, Geektime, Crowdfund Insider, Walla and BizPortal (Hebrew).
Plantish reels in $12M seed funding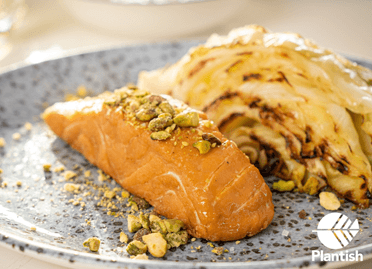 Our portfolio company Plantish, creators of 3D-printed, plant-based "salmon," raised a whopping $12.45M in the largest seed funding round to date in the alternative seafood market. The company, which plans to launch its products commercially in 2024, has picked up impressive endorsements, including from Chef José Andrés and Nas Daily creator Nuseir Yassin. "We've already seen it happen in the meat market, now it's the time for fish, and in particular, salmon, which accounts for $50 billion in the half-a-trillion dollar seafood market," says Ofek Ron, CEO and Co-Founder of Plantish. "The problem has been that fish is so difficult to replicate until now." OurCrowd investors can still join this round, for a limited period only.
D-ID raises $25M Series B funding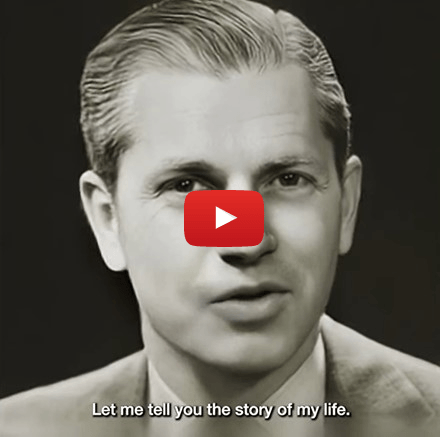 AI-powered animation powerhouse D-ID completed a $25M Series B funding round with participation from OurCrowd, TechCrunch reports. The company's latest project is LiveStory, which adds lifelike audio to animated photos. "We're in advanced stages with strategic players — leading tech giants from the phone manufacturers, cameras, social networks, music industry video conferences, and such," says D-ID's CEO Gil Perry. Investors can still join this round via the OurCrowd platform for a limited period.
Singapore's foreign minister visits OurCrowd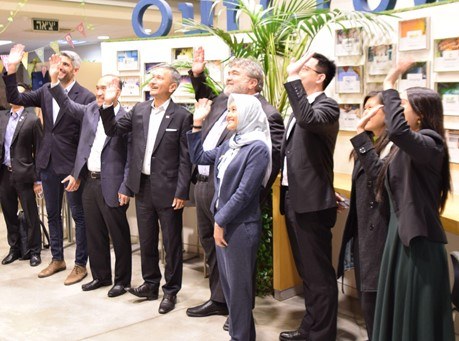 We were honored to host Singapore's Foreign Minister Vivian Balakrishnan and his delegation at OurCrowd HQ this week. We discussed the current climate in the Israeli tech ecosystem and the ongoing cooperation between Israel and Singapore. Earlier, Balakrishnan announced that Singapore will be opening an embassy in Tel Aviv more than 50 years after the establishment of diplomatic ties between the two countries.
Top Tech News
HUB Security to list on Nasdaq in $1.28B SPAC
OurCrowd portfolio company HUB Security announced it will go public on Nasdaq in a SPAC deal valued at $1.28B, becoming the latest company in the space to tap into US capital markets, Reuters reports. The merger will provide HUB with $172M in additional cash, and the company has entered into subscription agreements with Israeli and American institutional investors for gross proceeds of $50M in public investment private equity (PIPE) funding, Globes reports. OurCrowd investors in HUB will be notified directly about the details of this latest successful exit for the OurCrowd portfolio.
Australia's Seed Partnerships offers VC with OurCrowd
Dan Bennett, OurCrowd General Partner and MD Australia, is the architect of OurCrowd's new relationship with Brisbane-based Seed Partnerships. Seed will introduce Australian investors to the OC50 fund, which allows them to participate in the next 50 OurCrowd funding opportunities in which OurCrowd invests at least $1M, the Australian Financial Review reports.
People.ai: From code to combat in Ukraine
Three months before Russia's invasion of Ukraine, Oleg Rogynskyy, CEO of our portfolio company People.ai, was preparing to pull out his employees based in the country, the Wall Street Journal reports. Rogynskyy, a Ukrainian native residing in Silicon Valley for over a decade, had his company finance and help with the logistics of his workers' escape. By mid-February they were all out and set up in other countries. Some of his employees have decided to enlist in the Ukrainian army, while others have raised $30K so far to buy the army sleeping bags and mats, ham radios and other communications hardware.
Microsoft Azure hosts ThetaRay's anti-money laundering SaaS
ThetaRay's SaaS solution is now available on Microsoft Azure, the OurCrowd portfolio company announced. ThetaRay's packaged anti-money laundering technology enables payment fintechs and banks to easily launch payment transaction monitoring to secure global payments against money-laundering activity hidden within transactions, while satisfying regulators and opening new revenue streams. "We are looking forward to our journey with Microsoft to expand cloud-based services on our way to creating a global network of safe and secure financial transactions," ThetaRay tweeted.
German chemical giant HELM partners with CropX
Seeking to expand its footprint in the agriculture space, German chemical giant HELM is partnering with our agtech portfolio company CropX. The company expects CropX's advanced soil-data analysis platform to round out its extensive offering in the field. "Partnering with HELM is perfectly in line with CropX's continued expansion into providing technologies for fertilizer management and crop protection," says Tomer Tzach, CEO of CropX.
Introductions
Your portfolio gets stronger when the OurCrowd network gets involved. Visit our Introductions page to see which of our companies are looking for connections that you may be able to help with.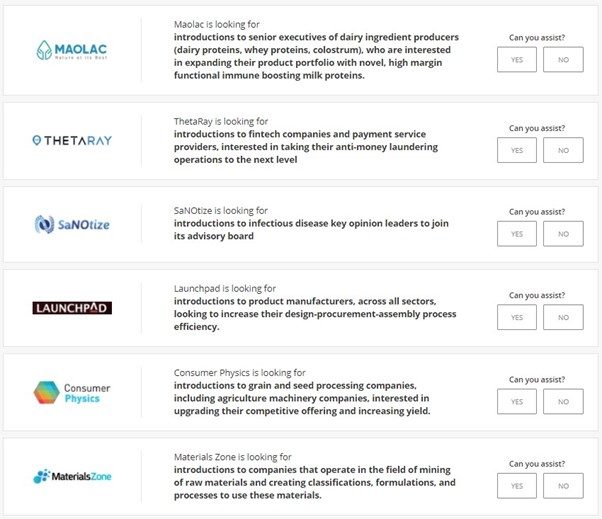 More than 4,500 High-Tech Jobs
Read the OurCrowd High-Tech Jobs Index Q4 2021 HERE.
Search and filter through Portfolio Jobs to find your next challenge