It's January in Las Vegas, which means top innovators are showcasing their technologies at CES 2019. Not all consumers may grasp how the innovations presented at CES will, in the near future, impact their day-to-day. From grocery store trips, to customer support ordeals, to natural disaster response, startups are already making an impact in your daily life – and we'll see a lot more of that impact in 2019.
Are you at CES? Meet these companies in person at OurCrowd's Startup Pavilion at Booth 301 in Westgate Paradise Center. Contact us to request a meeting. 
A home life where Wi-Fi never wavers, and dinner is divine
You collapse through the front door after picking your kids up from school, with 20 minutes to get to the supermarket before the lines become unbearable. Suddenly, you remember you have to send an urgent work email, but you open your laptop to see your Wi-Fi is down. It's never a good time for a thirty-minute, unpleasant customer service call – and it's definitely the wrong moment now.
Hungry kids or impatient boss? There is no way you can send this crucial email in the next two hours without delaying dinner.
TechSee is a startup that is going to shorten your time with a customer service rep so you can, for example, get your Wi-Fi fixed – fast. By utilizing cameras and augmented reality (AR), TechSee's software can troubleshoot within minutes – discarding the notion that customer service entails a guessing game. In the next ten minutes, thanks to TechSee, your Wi-Fi is back up, leaving you plenty of time to hit the store before the rush.
Even something as mundane as your local supermarket is empowered by startup technology to become more productive and streamlined. Centaur Analytics is a platform that cuts down the potential for poor quality produce to reach supermarket shelves. The startup's 'Internet-of-Crops' platform maximizes post-harvest quality by tracking data from easily installable sensors within stored produce. The app then applies environmental information and predictive models to decide how best to store produce to maximize quality. This gives you better produce to choose from without having to think twice, and shortens your time racing through the aisles.
On the road, the future is driven by smart, safe car tech
While muttering expletives in traffic on the way to the office, who doesn't daydream about letting a car do the driving for you? But a big part of that dream becoming reality involves developers taking safety seriously, especially in light of some notable fatal crashes with autonomous cars in early 2018. A number of Israeli companies at CES are taking the initiative and approaching smart car safety from different angles.
The orange glare of the 'check engine' light can be stressful, autonomous vehicle or not. Engie is the car diagnostics app and mechanic marketplace which will first and foremost track your car's location (never forget where you parked again!) and any possible faults. If you have a problem, it will share details of the closest mechanics and their estimated rates, while continuously giving you live updates on your car through your smartphone.
Worse than dashboard warnings are cyber threats. Cybersecurity for cars may sound foreign or futuristic, but as our cars become smarter computers, C2A Security's cybersecurity measures for your automated vehicle will ensure your protection from a hacker randomly rerouting your destination to an address in Sedona, Arizona.
Back on the road, the autonomous car is working out a lot of data from various sources – cameras, sensors, LiDAR, and radar. VAYAVISION is developing technology that will serve as the brain of the car, processing signals and data from the vehicle's various sources. Its software instantaneously understands "the changing environment with the most advanced 3D cognition algorithms." Put more simply, VAYAVISION is compiling data to create a holistic view of what your vehicle is encountering so it can avoid short stops, choppy riding, and issues with timing and object detection.
First responders fight natural disasters with superhero powers
Not every technology seen at CES is for everyday use. As we are all aware, natural disasters were an all-too common occurrence in 2018. The United States alone was hit hard, with hurricanes across the southeast and fatal fires across the west. Drone-software developer Edgybees is applying critical situational awareness during rescue missions through its real-time platform. Critical information for rescue missions is overlaid on video captured by drones to help lead rescue efforts during natural disasters and public safety incidents. In fact, Edgybees' technology was employed by first responders during the major U.S. hurricanes of the last two years, as well as the more recent California Camp fire.
---
Sign up for a weekly digest of startup news, VC insights and more, compiled by the OurCrowd team.

Want your front row seat to the best of the Israeli startup ecosystem? If you can't be with us in person at the 2019 OurCrowd Global Investor Summit, sign up for a livestream ticket and watch the best of the programming for free from anywhere.

---
About the Author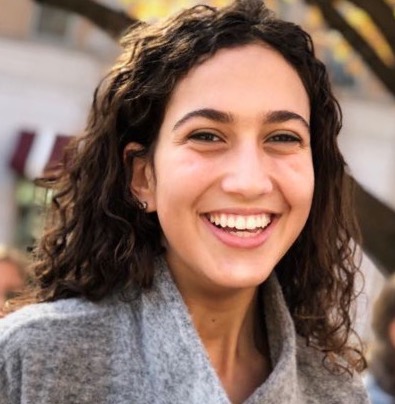 Daniela Krausz is serving on the OurCrowd Content Team and has worked on communications in diverse areas, including CAD and BIM software and a member of the Israeli Parliament.