Startup of the Week: Nexa3D enters Formula 1

BrainQ trial offers new hope for stroke victims

Hasanat Dewan joins OurCrowd as Chief Innovation Officer

Customers flock to ByondXR's pop-up stores for Lancôme

H2Pro: Gates-backed startup joins race to make green hydrogen

TytoCare adds $50 million

D-ID: From MyHeritage to rich content advertising and film

Pop-up antennas slash price of satellite communications

Online pharmacy Ro vaccinates seniors at home

HIL-CERN collaboration to develop proton therapy for cancer

Introductions

1,000 high-tech jobs
Startup of the Week:
Formula 1 selects Nexa3D's high-speed 3D printing

Williams Racing, the 16-time Formula 1 champion, has selected Nexa3D's NXE400 ultrafast photoplastic 3D printer to create components for wind tunnels used to test cars and components, reducing manufacturing time from hours to minutes, TCT Magazine reports. "The NXE400 breaks printing speed barriers with its 20X productivity," Williams said in a statement. "Formula One is a challenging environment that demands a continuous improvement philosophy in order to remain competitive. Our partnership will enable the team to continue to push boundaries in 3D printing, and present new opportunities for Nexa3D to further advance their revolutionary technology," said Al Peasland, Head of Technical and Innovation Partnerships at Williams Racing. Led by industry rock star Avi Reichental, Nexa3D's rapidly-growing customer base includes BMW, Subaru, Lexmark, Motorola and Keystone Industries, a leading manufacturer of dental lab materials. OurCrowd is investing now in Nexa3D. To join this round, click below.
BrainQ trial offers new hope for stroke victims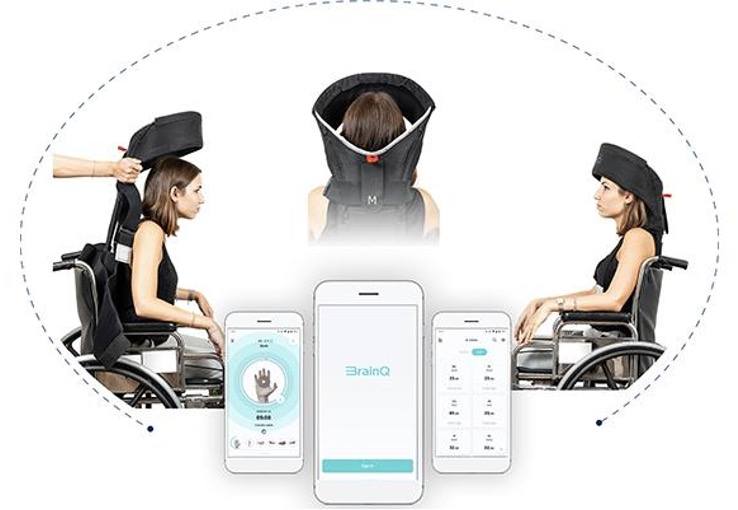 Pilot test results from BrainQ to be presented at the International Stroke Conference this month could create a revolution in therapy for stroke victims. After 8 weeks of treatment, 77% of the subjects receiving the BrainQ therapy had either no symptoms or minor symptoms, and no significant disability. Only 25% of the subjects in the control group showed the same results. 92% of the treatment group showed some improvement. "These pilot results are striking," says Dr. Jeffrey Saver, Director of the UCLA Comprehensive Stroke and Vascular Neurology Program, and a lead Principal Investigator for BrainQ's upcoming Pivotal Trial. "The current leading interventions for stroke are effective only in the few hours post-stroke and applicable to less than 5-10% of patients. This technology may have the ability to extend the time in which corrective therapy can be delivered from hours to days and even weeks, and be applicable to a much larger patient population. With 800,000 strokes each year in the US alone, this therapy has the potential to greatly advance stroke care. I'm eager to see the next phase of clinical trials." BrainQ's therapy is delivered to patients via a cloud-connected wearable that transmits frequency-tuned low intensity electromagnetic fields. BrainQ was awarded Breakthrough Device Designation by the FDA in February. OurCrowd is investing in BrainQ.
Dr. Hasanat Dewan joins OurCrowd as Chief Innovation Officer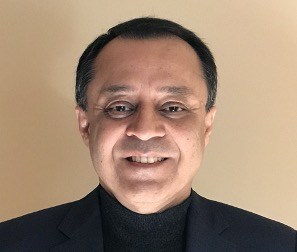 We are thrilled to announce the appointment of Dr. Hasanat Dewan as OurCrowd's Chief Innovation Officer. Hasan, as he prefers to be known, has served in senior technology roles for major global financial institutions including E*TRADE Financial Corp., BNY Mellon, Russell Investments Group, Merrill Lynch, Deutsche Bank, and Morgan Stanley. "OurCrowd's vision of developing a next-generation AI-driven capability, to advance its mission of providing broad access to the global VC investment market via a high-value fintech platform is compelling," Hasan told Khaleej Times, one of many outlets to report on his appointment. He will oversee the development and deployment of OurCrowd's strategic next-generation platform, enabling investors unprecedented access to venture capital and other private markets. He will lead the development and application of innovative processes, tools, and technology to support the growth of OurCrowd's business and spearhead deep data analytics and AI projects to create differentiated products, services, and platforms intended to provide a unique value proposition for clients, investors, partners, and stakeholders. Hasan will recruit a core research and development team selected from top global AI hubs to create an OurCrowd AI Innovation Center, implementing our vision of launching an ecosystem inclusive of innovation, education, industry connectivity, as well as public and private partnerships, creating a synergistic Network Effect. Under Hasan's leadership, OurCrowd's goal of providing broad access to venture investments will take a quantum leap. We are assembling a Global AI Ecosystem Advisory Board to assist us in sharing the benefits of OurCrowd's AI innovation with multiple stakeholders. We are analyzing the best place to base our next-generation innovation team and we will announce our decision shortly.
Top Tech News
Customers flock to ByondXR's pop-up stores for Lancôme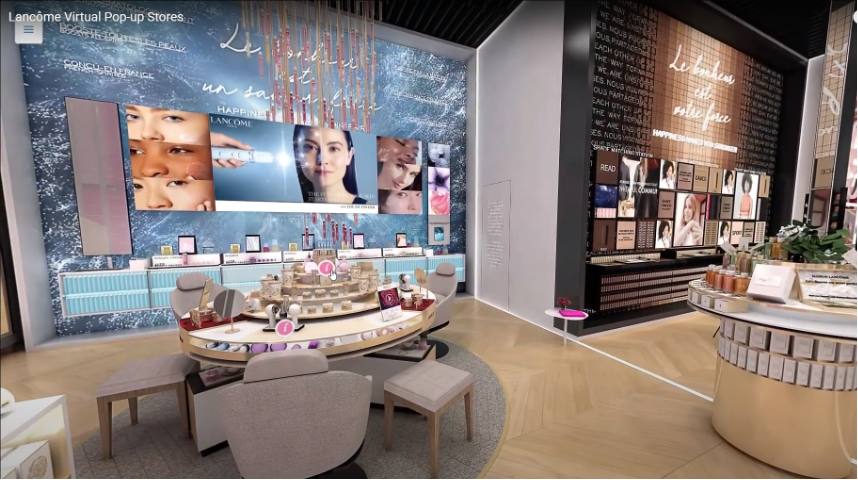 Technology developed by OurCrowd portfolio company ByondXR allows Lancôme to create true-to-life immersive pop-up experiences for consumers around the world, Forbes reports. According to Malik Abu-Ghazaleh, Global Head of Digital Marketing, eCommerce and CRM at Lancôme, full-scale simulations of the physical experiences were always on Lancôme's radar, but the lockdown during Covid-19 was a major catalyst. "We saw the opportunity to get people's attention to experience these pop-ups," Abu-Ghazaleh says. "With online becoming the first touchpoint for most of our consumer journeys, we are always looking for ways to enrich and deepen the experience a consumer has with us; to drive awareness through engaging experiences that wow the customer."
H2Pro: Gates-backed startup joins race to make green hydrogen
OurCrowd portfolio company H2Pro "joined the race to make cheap green hydrogen after securing investments from funds backed by Microsoft Corp. founder Bill Gates and Hong Kong billionaire Li Ka-shing. Japan's Sumitomo Corp. and automaker Hyundai Motor Co. also invested," Bloomberg reports. "Hydrogen will likely be a crucial part of decarbonizing industries like steel and cement, and perhaps also shipping and aviation — given the limits of current battery technology. Until now, however, green hydrogen hasn't been widely adopted because it's quite expensive to produce." CEO Talmon Marco co-founded Viber, which was acquired by Rakuten Inc. for $900M. He then co-founded and led the ride-hailing app Juno until it was bought by Gett Inc. for $200M. H2Pro is planning its first factory in Israel that should be able to produce 100s of megawatts of capacity from 2023, and additional factories may be built in other countries, Marco tells Bloomberg.
TytoCare adds $50 million
TytoCare, an OurCrowd Qure company whose AI-based telehealth platform and hand-held tool lets patients receive remote examinations and diagnoses from doctors, raised another $50M from investors led by Insight Partners, PitchBook reports, bringing its Series D to a total of $100M. TytoCare has partnered with over 150 leading health organizations and insurers worldwide, with more than 6,000 clinicians currently using the telehealth solution. In 2020 alone, the company performed over 650,000 telehealth examinations globally, Globes reports.
D-ID: From MyHeritage to rich-content advertising and film
D-ID, the OurCrowd portfolio company behind MyHeritage's #DeepNostalgia that brings old photos to life, is making an impact beyond still images. D-ID has partnered with Peach Content, a Creative Agency, to produce high-quality creative content – with powerful tools that streamline creativity, Hessie Jones reports in Forbes. "D-ID's unique technology allowed us to take a still photo and combine it with live-action movement," said Peretz Markish, VP Creative and Production at Peach Content. "It removes the limits that confined filmmaking in the past and gives us a brand new canvas of options."
Pop-up antennas slash price of satellite communications
OurCrowd portfolio company NSLComm, located near Ben-Gurion Airport, engineers nanosatellites whose shoebox-size allows them to later deploy their large pop-up dishes in space, cutting down on weight, size, cost, and more, CTech reports." I believe that everyone on Earth has the right to be connected to broadband, and we hope to facilitate that with our technology," says CEO Raz Itzhaki.
Online pharmacy Ro vaccinates seniors at home
Ro, an online pharmacy and OurCrowd portfolio company, is now offering to vaccinate seniors at home in New York. The company is working with the New York Department of Health as well as local organizations on the effort, FastCompany reports. Seniors in Yonkers will be able to schedule an appointment through Ro's website. The company is working with local officials and more than 100 local healthcare providers. Ro CEO Zachariah Reitano says he believes that his company will be able to deliver at least one vial of 10 doses per healthcare provider every day. If there are extra doses left over at the end of the day, Reitano says that Ro is working with the mayor's office to give excess vaccines to essential workers like police officers and firefighters. The goal is to expand the program over time to other parts of the state.
HIL-CERN collaboration to develop proton therapy for cancer
A remarkable collaboration between our portfolio company HIL and the European Research Institute CERN to develop laser-proton beam delivery opens new doors to reducing the size and cost of proton therapy systems in cancer therapy, the Israel Innovation Authority reports. "The company brings 21st-century technology – nanotech, high-intensity lasers and advanced magnetics – to a field largely dominated by tech from the 1930's and 1940's (cyclotrons, iron-based magnets). At the heart of the innovation is a unique laser-based proton accelerator. Thus HIL is paving the way, for the first time, to truly cost-effective proton therapy solutions," the IIA says. In the coming year HIL and CERN – with the help of US-based magnetics company AML – intend to design, build and test a first prototype.
Introductions
Your portfolio gets stronger when the OurCrowd network gets involved. Visit our Introductions page to see which of our companies are looking for connections that you may be able to help with.

1,000 High-Tech Jobs
Read the OurCrowd Quarterly Jobs Index here.
Despite the coronavirus pandemic, there are hundreds of open positions at our global portfolio companies. See some opportunities below:

Search and filter through Portfolio Jobs to find your next challenge.