OurCrowd launched a new webinar series called 'Teach-In Tuesdays'. In this series, we'll explore investing in early-stage Israeli companies, identify and explain influential tech trends, stay up-to-date with the crowdfunding industry, and examine actionable insights from our own experience running OurCrowd's investment platform.
Yesterday, we held a webcast as part of the OurCrowd Teach-In Tuesdays series on SpaceIL's audacious vision to make history by landing the first Israeli spacecraft on the moon (on a shoe-string budget). SpaceIL is competing for $20 million as part of the Google LunarX Prize competition to encourage entrepreneurial activity in the space sector.
Additional topics covered in the webcast:
Why donors (including Sheldon Adelson for $16.4 million) are so passionate about contributing to Israel and SpaceIL
The amazing story behind the founding of SpaceIL, crowdsourcing,  and what drives the founders to try and get to the moon
How the team is developing a grassroots — volunteer — ecosystem around space travel and what the future looks like for the hundreds of engineers volunteering to make this a reality
Featured experts: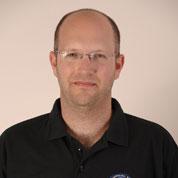 Yariv Bash, co-founder of SpaceIL. Yariv holds a B.Sc. in Electrical Engineering from Tel Aviv University. In his spare time, Yariv organizes creativity events focused on cutting-edge technologies made in Israel.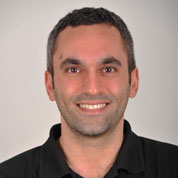 Daniel Saat, Director of Business Development at SpaceIL. Previously, Daniel worked as Senior Financial Analyst at Tides in San Francisco. He also worked at CreditEase, a microfinance platform located in Beijing China and the Reut Institute in Tel Aviv.
:::::::::::::::::::::::::::::::::
To stay updated on future events and the best news from the Startup Nation, sign up for our newsletter, email us, and follow us on social media.
To contact Zack Miller, follow him on Linkedin / @newrulesinvest
To contact Yariv Bash, follow him on Linkedin / @TeamSpaceIL
To contact Daniel Saat, follow him on Linkedin / @daniel_saat
View the FULL program