Meet Easy Social Shop, a platform that invites small and medium businesses to open "stores" on Facebook, allowing users to share products, rate them and perform direct purchases. People want to shop on "Facebook", CEO of the company, Nissim Lehyani, explained to Calcalist.
Tzachi Sultan, principal shareholder of Clal Finance Underwriting, and Nochi Dankner's partner in the oil and gas drilling partnership Modiin, is joining the trend of investing in startups. Sultan invested 200-300 thousand dollars in Easy Social Shop, a startup which until now operated under the media's radar, and which seeks to help small and medium businesses establish stores on Facebook.
Broadly speaking, ESS is aiming to move the social network to becoming more like eBay and less like Facebook. ESS takes the product catalog that physical or virtual stores put on the Internet, and then transfers them to Facebook, allowing those stores to sell their products on the social network as well. The store manages the catalog on Facebook, and customers can rate the products, "Like" them and share them with their Facebook friends, and even purchase them directly.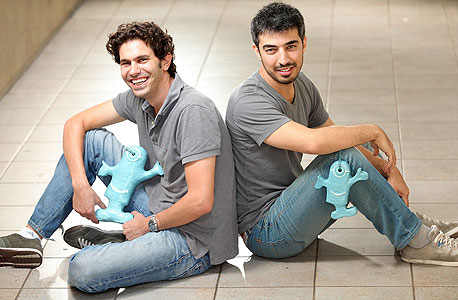 "Tzachi realized that this is a $10 billion industry" says CEO Nissim Lehyani. "We came to him when we had only a few customers, and now we have 100-150 customers signing up every day."
The resemblance to eBay is not accidental. The company added Yoav Kutner , presently a senior executive at eBay and formerly a partner in the sale of the American startup Magento to the retail giant for $22.5 million, to the board of directors. Magento is the ESS bridge to eBay. The company became part of the ex-Commerce platform, an open source e-commerce environment open to external developers, and Kutner is expected to help ESS reach a similar status.
In addition to Facebook, ESS allows business owners to open a parallel store on other sites such as eBay, Amazon, Magneto, Shopify and Etsy. Any changes made to the catalog by the store owner on the ESS Platform is automatically implemented in all the catalog versions over the Internet, and the company also provides support services as well as all types of currency exchange.
When your friends are buying, you also want to buy
Today there are tens of thousands of active stores on the ESS platform, most of them located in the United States. According to CEO Lehyani, 3.3 million people visited the stores so far – 44% of them as returning buyers. It seems that the social component is a pretty good promoter: 25% of the users' interaction with the products comes from social network activities, but according to Lehyani, if we measure the conversion rate – that is to say the percentage of total paying visitors – then we have a figure that is 3 times larger than any average online store.
"When you see your friend sharing with you the fact that he bought a plane ticket to any destination, or another friend that added a bicycle to the products he would like to purchase, your chance to follow them or to make another purchase is much higher", he said. ESS Operates algorithms that are adapting different products to different profiles, genders, locations and interests – and that provide the information about the buyers profile to store owners.
ESS was founded by Nissim Lehyani (30), who was previously a team leader at Cisco Israel, and Ophir Tahor (29), who was a team leader and a software architect at the BuzzMetrics startup that was sold to Nielsen.
Lehyani and Tahor met each other while they were still students of computer science at Bar-Ilan University. During a joint study project, they developed software that automatically checked homework, and they sold it for a few thousand dollars. This was their first software sale.
With the money that he earned from the sale, Lehyani went on a long trip to South America. "I wanted to buy a backpack, and at the time I checked Facebook and saw a recommendation for a backpack, but it was impossible to know how much it cost," Lehyani told Calcalist. "We continued to investigate further and we saw that people need to buy on Facebook, and when we wondered why it hadn't happened yet, we found that the sellers had not yet discovered the world of e-commerce and its connection to Facebook. After a few months of work around the clock, we had a product in our hands, but not we didn't really market it ".
"Then we got a phone call", says Lehyani. "It was a client from New-Jersey, a fashion store owner who installed the product. We didn't really market the product in the USA at that time, but nevertheless it got that far. It was then that we realized that we had something in our hands."
The model: free online stores – and dividing the revenues
Where are you located in competition with companies like Zibba, eBay and other companies engaged in creating shopping malls on Facebook ? 
Lehyani: "We try to stay in the very specific niche of small and medium-sized businesses. We focus on businesses that already have a website with a product catalog, and we just help them automatically transfer their catalog into the social networks. Unlike eBay, we do not focus on businesses who want to establish their first online presence. That we don't do. In addition, we don't want you to just establish a store on Facebook, but to enable you to make transactions there".
Facebook recently launched a service that allows users to purchase gifts for friends. Soon, they may build a system for purchasing products using Facebook. How will this affect you ?
"We just see this as a recognition that our field is evolving, and in all, Facebook is raising the awareness to the solution that we are offering. Since Facebook launched this service, we have witnessed a large increase in the number of people accessing our website. The social stores market has an instant potential of $10 billion."
And what is your business model?
Store owners are receiving free online stores from us. We bring them additional features and provide them with more sales and we share with them the sales revenues."
In short, you were founded for the purpose of being acquired by eBay .
We don't work only with eBay, but also with Magento, Shopify and Etsy. But if we will be acquired, it will probably be by one of the e-commerce or social network sites.
Source:
This blog post is a translation of the original article which appeared in Israel's leading business magazine.
Tzachi Sultan invests $300k in Easy Social Shop (Calcalist — Hebrew)