Last week, OurCrowd announced the closing of $25 million series B funding round. The announcement generated a lot of buzz and news coverage across various media outlets.
We wanted to share some of the results and compiled several of the top news stories for you.
Check out our media coverage highlights below:
Wall Street Journal
OurCrowd Aims to Widen Pool of Angel Investors to Main Street
"Even if it seems like everyone is an angel investor to those based in Silicon Valley or other pockets of the U.S., most wealthy people aren't thinking about this asset class… Having just raised $25 million in a Series B round, OurCrowd is hoping to help more investors find their way to this market."
VentureBeat
OurCrowd's huge $25M round shows investors are hot on equity crowdfunding
"OurCrowd has quickly become a major force in equity crowdfunding… Now the startup wants to ramp up that growth in Israel and abroad: OurCrowd today announced it has raised $25 million in new funding."
Reuters
Israel's OurCrowd raises $25 mln in private funding round
"Since launching in February 2013, OurCrowd has raised more than $30 million and another $43 million for its 36 portfolio companies from accredited investors in 26 countries."
GigaOm
Equity crowdfunding platform OurCrowd rakes in $25M Series B round
"The Israeli outfit operates a kind of hybrid crowdfunding-VC model with relatively high minimum investments of $10,000 — Kickstarter this ain't."
TechCrunch
Equity Crowd Funding Platform OurCrowd Raises $25M Series B
"Funding iPad keyboards on Kickstarter is one thing. But equity crowd funding is pretty hot right now. And today OurCrowd out of Israel has closed a $25 million Series B funding round – a pretty big one for this sector."
Times of Israel
Crowdfunding site OurCrowd crowdfunds $25m. for itself
"Crowdfunding, a tech investment model that opens up to average investors a profitable world once limited to moneyed millionaires, has quietly grown to become a major force in the venture capital world. OurCrowd, founded one year ago ago, has been a key factor in the growth of the model's influence, raising money for dozens of companies."
The Marker
OurCrowd Raised $25 Million From Private Investors
"In terms of operation, OurCrowd resembles a venture capital fund. Dozens of investment opportunities approach the company weekly and are reviewed by the team. The screening and examination of the investments is handled by Israel's top investment professionals and entrepreneurs whom are partners in the company"
Globes
Crowdsourcing co OurCrowd raises $25m
"Crowdfunding firm OurCrowd has closed a $25 million series B financing round… the largest investment round in the equity crowdfunding sector to date."
Geektime
OurCrowd gets $25M for its own funding, which it will pass on to its portfolio
"Sort of like Kickstarter, but for millionaires, OurCrowd started as an early stage investor for Israeli companies and has since become the world's largest equity crowdfunding firm in terms of dollars invested through its platform."
—————–
Israeli innovations and investment opportunities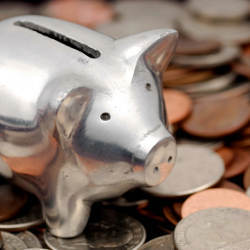 Only a few months into the year and Israeli startups kicking off 2014 with a great start turning heads at major international events and smashing records across the industry. As the year progresses, the success of Israeli startups is expected to continue, and OurCrowd has a great ringside seat for seeing what's trending right now and finding the best investment opportunities the Startup Nation has to offer.
To find out more about investment opportunities in Israeli startups on our investment platform, click here.