In the United States, heart disease is the number one cause of death in women, responsible for about 1 in 4 female deaths. But only 54% of women realize this, and many are not diagnosed until it is too late. In fact, 64% of women who die of coronary disease do not have any previous symptoms, or at least do not recognize such symptoms, according to the U.S. Centers for Disease Control. Another disease, cervical cancer, which when caught early can be treated with much success, can be fatal if not detected. Of the 275,000 women who die each year around the world from this disease, 85% are in poor countries, where screening is not as accessible as in the United States and Europe.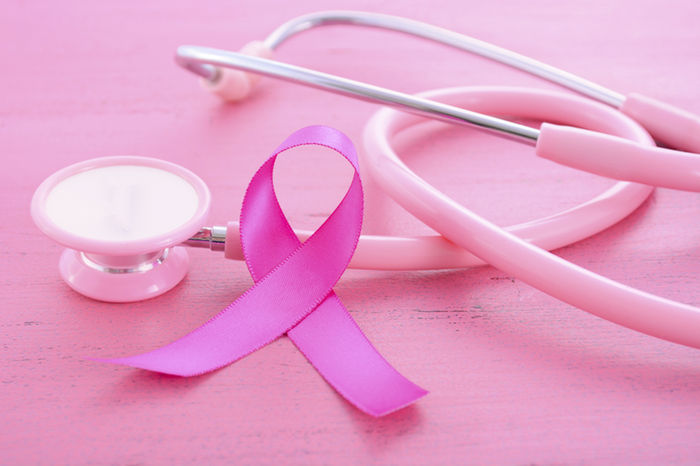 As we see here, in the field of women's health, there are a number of factors, including perception, education, and access to care that can mean the difference between life and death. These statistics are sobering, but there are many changes in progress that leave room for optimism, including developments in the high-tech field.
There are an increasing number of technological solutions for easier diagnosis and treatment of diseases that affect women around the world, even for those conditions that seem hard to identify of embarrassing to talk about. Women's health, and not just reproductive health, but also topics like nutrition and heart health, is an increasingly sought-after field for high-tech companies, according to a recent report from Frost and Sullivan.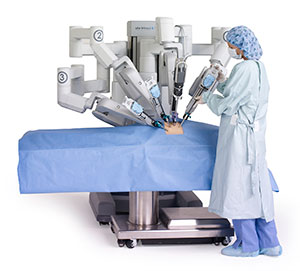 One field advancing women's health is robotic surgery, which allows doctors to perform procedures with more precision, and often, less invasively. The global market for medical robots and computer-assisted surgery is projected to grow about 7% a year, and reach a value of $4.6 billion by 2019, according to a BCC Research report. Although men, too, benefit from robotic surgery, the technique "has grown exponentially" in the field of gynecology, according to The American Congress of Obstetricians and Gynecologists. Since its approval by the U.S. Food and Drug Administration in 2005, robotic surgery, once reserved for battlefield medicine, has been widely used for hysterectomies, repair of vaginal prolapse, removal of uterine fibroids and other procedures.
Another company, Intuitive Surgical, has developed what it calls the daVinci System, which allows surgeons to control small instruments placed inside the body with their own actual hand movements on a remotely connected device outside the patient. This company also allows for a more precise sort of laparoscopic surgery, without risking nicks or tears caused by larger, more traditional instruments. And, although not limited to gynecological procedures, Intuitive Surgical also holds great promise for that field.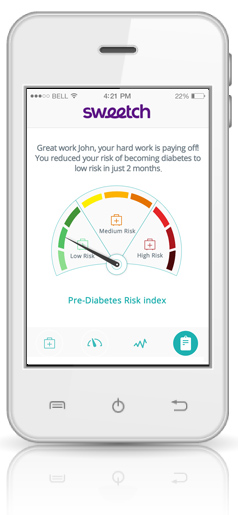 Offering additional tools for improving women's health are wearables and mobile applications, including those that monitor, track, and even diagnose conditions like heart disease, cancer, and diabetes. Bellabeat offers smart jewelry that can do everything from monitor sleep, analyze breathing and track physical activity. The accompanying smartphone app also allows users to track their periods and receive alerts when ovulation is approaching or it's time to take a birth control pill. The app not only helps women keep track of things for themselves, but by logging unusual patterns can also help women's doctors with diagnoses.
While Bellabeat can be seen as an overall lifestyle app, others offer specific guidance in tracking or preventing disease, such as Sweetch, which helps make lifestyle changes to prevent diabetes. Sweetch is designed to be a physician-prescribed platform, integrated with hospital medical systems, that predicts likelihood of developing diabetes and guides users to adopt intervention methods of the clinically proven Diabetes Prevention Program (DPP). By leveraging medical data and smartphone-generated activity levels, Sweetch applies machine learning technology to produce a self-updating risk score, which is then combined with behavioral modification algorithms that provide contextual, relevant suggestions, automatically learning the user's habits and reflecting updates in their risk profile as they progress through their individualized program.
Another app, Women's Heart Mobile App, or WHA, also combines wearables with a phone app to monitor and analyze cardiovascular health. Backend datalytics will help women recognize the less well-known symptoms and warnings of heart disease, like jaw pain and shortness of breath. The app, like Sweetch also connects users in a social network so they can encourage each other. The app's developers believe that it can reduce heart disease and stroke by 20% by 2020.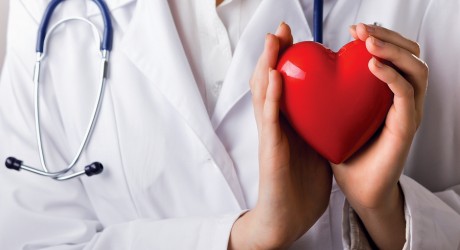 Not only do such applications improve health, but also can save billions on healthcare costs by simply preventing diseases.
There are also smartphone tools that can help diagnose disease, not just monitor existing disease or prevent conditions. One of the most well-known is MobileODT, whose main focus is using a smartphone to diagnose cervical cancer. The company makes an attachment that turns any phone with a camera into a scope that can capture images of the cervix without ever touching the patient. This tool, along with a basic speculum to hold the vagina open, replaces the more expensive and traditional way of screening for cervical cancer through a Pap smear, making the procedure more affordable and more widely available, especially in the developing world, where women experience the highest rates of death from this treatable cancer.
With these solutions and others under development, the future is brighter for women's health, and exciting for entrepreneurs and investors.
To find out more about digital health, MedTech, and other investment opportunities on our platform, contact our Investor Relations team or visit our website.
[xyz-ihs snippet="AngelCourseCTA"]