What gets you excited about crowdfunding? Is it the passion, perks, participation, pride or profit? Crowdfunding is expected to top $10 billion this year. The industry is quickly growing and it's getting harder to stay on top of current events, leading platforms, and tools and techniques for both entrepreneurs and backers/investors.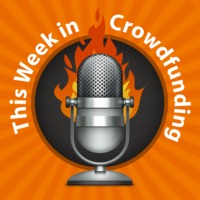 This Week in Crowdfunding is a newly launched podcast series hosted by OurCrowd's Zack Miller and David Stark, where they cover the best in Crowdfunding with a frank — and educational — discussion about the issues surrounding Crowdfunding.
Every week, they interview successful entrepreneurs, deconstruct campaigns, and hear from the smartest people around on this transformative, massive financing trend.
Sign up to listen to the podcast on iTunes * Sticher * SoundCloud!
Educating investors on the crowdfunding opportunity
On this week's TWiC podcast, David and Zack interview the guys behind Crowdability — a great resource for investors thinking about getting a bit more serious about equity crowdfunding. Matt and Wayne are 2 extraordinary entrepreneurs in their own right and have a bold vision of providing an educational and decision-layer to help investors make better decisions when investing in startups online via equity crowdfunding.
In this week's news roundup, David and Zack look at the differences between raising money via crowdfunding or turning to more traditional sources of capital. BitTorrent is using its massive network of 170 million users to crowdfunding new forms of content. Lastly, is beer the most perfect of crowdfunding projects? David thinks it just may be…
We review CrowdBrewed, a crowdfunding site that encourages (you guessed it), funding of beer-related enterprises.
Listen to the FULL episode
Resources mentioned in the podcast
Recommended resources for investing in startups from Crowdability