There is no doubt about it, Israel is at the forefront of cutting-edge technologies in hundreds of various fields, pushing the boundaries in art and culture, biotech, medicine, the environment, science and technology. From drip irrigation to gadgets like the Disk-on-Key, from solar windows to the PillCam, almost any device you pick up has it's origins in Israeli tech. The Startup Nation's remarkable ingenuity constantly produces breakthroughs in products and processes that affect the way people around the world live their every day lives.
With that in mind (no pun intended), it's interesting to take a look at what innovations the top brains in Israel are working on in the neuroscience field. Bioassociate, a consulting firm for investors and businesses operating in the life science arena, put together a collection of Israel's most prominent and promising brain tech companies, all of whom they claim exhibit a particular fondness for the word "brain". Take a look at our summary below!
Five Israeli Brain Techs to Watch
1) Brainsway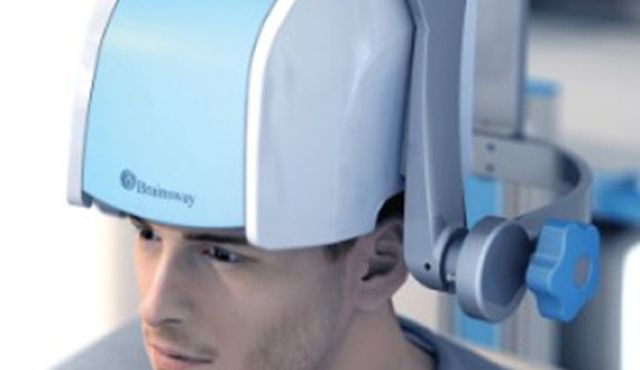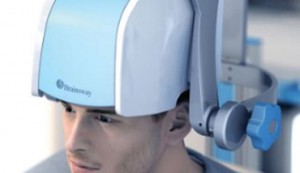 Jerusalem-based Brainsway is a developer and marketer of Deep TMS systems, a novel, noninvasive medical device for treatment of a wide range of neurological and psychopathological disorders. Brainsway's initial focus is the treatment of major depression but the company is working on expanding their therapeutic targets to include addiction, schizophrenia, obesity, eating disorders, Parkinson's disease, Alzheimer's disease, autism and post-traumatic stress disorder. Last month the company raised NIS 24 million and signed a $1M agreement with a Japanese distributor.
2) BrainsGate
Established in 2000, BrainsGate is a medical device company committed to developing innovative therapies for patients suffering from Central Nervous System (CNS) diseases. BrainsGate's platform technology involves electrical stimulation of the Spheno-Palatine Ganglion (SPG), a nervous center known to increase cerebral blood flow.
3) BrainStorm

BrainStorm Cell Therapeutics is a biotechnology company developing innovative adult stem cell therapies for neurodegenerative diseases, such as Amyotrophic Lateral Sclerosis (ALS, or Lou Gehrig's Disease), Parkinson's Disease, and Multiple Sclerosis. The company's approach uses the patient's own bone marrow to generate NeuroTrophic Factor (NTF)-secreting cells for transplantation at or near the site of damage, to maximize both safety and clinical efficacy. BrainStorm has received a lot of attention from international media for the highly positive preliminary results of it's NurOwn technology, currently in Phase IIa dose-escalating clinical trials in Israel.
4) ElMindA
Founded in 2006, ElMindA is a neurodiagnostic company with a potential to take the ambiguous guesswork out of the way brain disorders are diagnosed. ElMindA has developed the BNA™ technology platform, which for the first time allows high resolution visualization and evaluation of the complex neuro-physiological interconnections of the human brain at work, capturing information on the composition, connectivity, synchronization and operation of brain networks. In July of this year, ElMindA received The Most Promising Company Award at the Personalized Medicine World Conference (PMWC) International 2013.
5) Neuronix
Neuronix, founded in 2008, is working on introducing new methods for modifying the course of treatment for Neuro-degenerative Diseases and in particular Alzheimer Disease (AD). Neuronix's neuroAD technology is currently undergoing advanced clinical trials in major medical centers across the globe. This patent-pending technology uses stimulation of affected brain regions concurrently interlaced with Cognitive Training and directed at specific brain regions affected by Alzheimer's disease. The stimulation induces LTP (Long-Term Potentiation), which is associated with learning and memory processes, and results in a measurable cognitive improvement after just a few weeks of treatment.
From Startup Nation to Brain Nation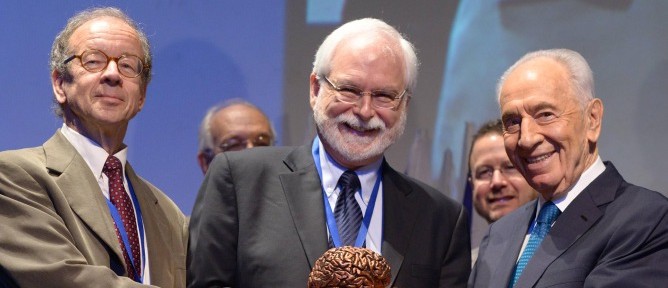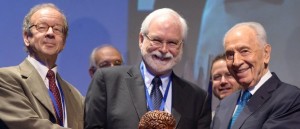 This past October, Israel held it's first Brain Technology Conference where scientists, academic leaders, Nobel prize-winning neuroscientists, engineers, public officials, entrepreneurs and industry executives from around the world gathered in Tel Aviv to discuss the Israeli Neurotechnology Industry, global brain initiatives, and investing in brain technology. Israeli President Shimon Peres, who spoke at the conference, was the visionary behind this international meeting of the minds. Peres aims to promote leading-edge research of the brain and turn Israel into a brain technology hub.
There are a lot exciting projects underway in the biomedical sphere in Israel which translate into a lot of interesting investment opportunities that help advance the health and quality of life for people around the world.
So, if you consider yourself a brainiac — start thinking about investing in the future of our brains (literally)!