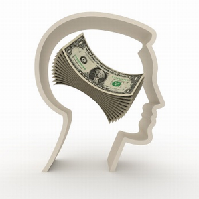 While many financial advisors typically recommend that you diversify your portfolio with stocks, bonds, mutual funds and commodities, it's worthwhile to consider more creative options.
Outside the doors of traditional financial institutions exists a whole world of promising investment opportunities beyond the obvious stocks and bonds. While these options may require a little more leg-work on your part, you may find that the returns and excitement more than compensate for the added effort.
Real Estate and Housing
One evergreen fact is that everyone needs somewhere to live, so within the right parameters, housing investments are always a good starting point. Within housing there are two paths you can take; investment for sale or investment for rent. With countless daytime television shows dedicated to 'flipping houses,' many people want to get in on the action. Though this has great potential for profitability, the high risk and market fluctuations make sales quite time-sensitive. Alternatively, rental properties tend to be a safer bet, as once the property is rented, the tenants pay off the mortgage should you have one. Although the housing market is usually volatile, with a long-term focus, rental properties can serve as a fantastic fixed-income asset that comes with some very welcome tax deductions.
Collectables
Oftentimes overlooked, the value of collectable items such as antiques can result in impressive gains. It is advisable to find a niche that piques your own interest, as finding the golden ticket could take a significant amount of research. Nevertheless, there are endless probabilities of collectables to invest in: from art and antiques to stamps and coins or even fine wines. The benefit of this investment channel is that it allows you to make a hobby out of your investments.
Technology Startups
Over the past decade, significant fortunes have been made through startup investments. With startups from Silicon Valley, New York, Israel and other tech hubs popping like daises, there are a plethora of exciting companies out there, many of them seeking funding to help them change the world. Israel in particular has seen some impressive numbers in the last few years with more Israeli companies listed on the NASDAQ than any other country outside the US.
Some recent noteworthy acquisitions include Google's acquisition of Waze for $1 billion, IBM's acquisition of Trusteer for $1 billion and Rakuten's acquisition of Viber for $900 million. Investing in a technology startup that you believe in can be exciting as you watch the company grow and achieve milestones. Though investments can vary in size, a diversified portfolio of startups can help you manage the risks wisely. There are two main ways that this is done. The default method for private investors to get involved with startups is with angel investing, which typically involves personal or business relationships with the stakeholders of the startups. This limits investing to those with strong ties to startup communities.
Crowdfunding
Then, there is a new crowdfunding model for investing, whereby one platform provides its members with access to a diverse portfolio of startup investments. As an example, OurCrowd's equity-based crowdfunding platform enables accredited investors to participate in investments in the most promising startups in Israel and beyond. They have enabled thousands of people to invest over $60 million in 46 exciting companies in its first 16 months of operations. One notable company from their portfolio is ReWalk, a wearable robotic ambulation system that IPO'd on the NASDAQ this year.
As more investors begin to take charge of their portfolios by actively seeking out the best opportunities, which also serve as engaging forms of participation, these types of investments are likely to gain popularity.
To find out more about investment opportunities in global startups on our investment platform, click here.
[xyz-ihs snippet="FinanceCTA"]