Jon Medved writes:
The third Ukrainian Israeli Innovation Summit at the end of October will take place in a new format this year combining online and offline communication due to the international pandemic, and will focus on the challenges and opportunities created by the COVID-19 crisis.
A major tech event, the UIIS was first launched in Kyiv in 2018 in order to establish cooperation between Israel and the Ukraine in the area of innovation.
The conference, supported by both the Israeli and Ukrainian governments, will cover such topics as Ukrainian-Israeli cooperation during the pandemic, the transformation of the venture investing landscape, the creation of international access that can help to overcome the crisis, and the new normal of startup reality.
OurCrowd is excited to participate in this year's important summit, coming on the heels of our own Pandemic Innovation Conference this past June which featured Israeli startups and breakthrough technologies addressing everything from prevention and cure, to social distancing and food supply in the era of COVID-19. The first global event dedicated to pandemic investment, almost 7,500 people from 108 countries attended our virtual conference.
The UIIS is a welcome initiative in the Ukrainian-Israeli business cooperation landscape, with nearly 40 Ukrainian businesses joining with Israeli partners in new business endeavors in recent years. In just the last three years, some 30 Israeli companies opened R&D centers in Ukraine
.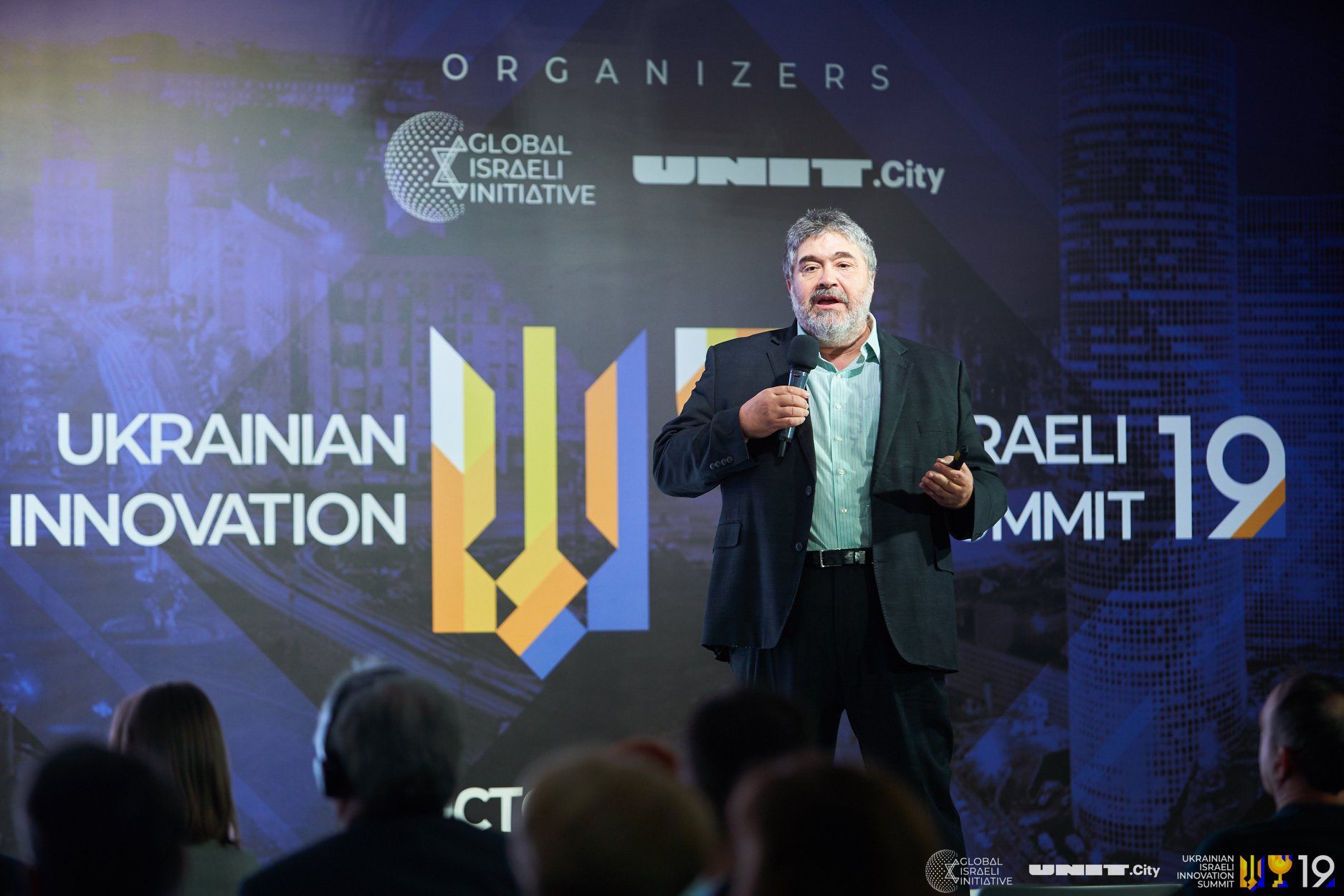 Congratulations are in order to the Global Israeli Initiative, JSCapital team and Sigma Software for raising the Israeli-Ukrainian tech relationship to a new level.
After the last UIIS in November 2019, we invited Ukrainians to organize the Ukraine Tech Days pavilion at the OurCrowd Global Investor Summit 2020 in Jerusalem. Five IT-service companies—competitors, in fact—partnered under the initiative of Sigma Software in order to present Ukraine's booming tech industry to Israeli businesses. Their booth drew a lot of attention from attendees and made hundreds of new business connections for its co-organizers, a great result.
This year, together with our Ukrainian friends, we're organizing an OurCrowd panel discussion at the UIIS 2020. The speakers will share how they managed to team up, spark interest, and set an example for thousands of the summit attendees.
OurCrowd also looks forward to using UIIS to highlight next-generation Israeli innovations to an international audience.
Personally, I am honored to be a keynote speaker at the conference for the second time, and will be joining my fellow speakers online from my office in Jerusalem.