In honor of Jerusalem Day, join us for a 3-part series of interviews with a few of Jerusalem's movers and shakers, who work year-round on promoting and growing the city's startup ecosystem.
The following interview features Jerusalemite successful entrepreneur, angel investor, and technologist, Gary Levitt.
Bio: Gary Levitt was born in South Africa and moved to Boston to study music. Prior to that, Levitt was a skateboard pro turned bass guitarist. He produced a bunch of music for the Oprah Show and eventually realized that CSS was more sublime than bussing tables in Soho. In 2007, Levitt founded Mad Mimi, an email application that was acquired by GoDaddy (GDDY) in August 2014. Levitt currently serves on GoDaddy's leadership team and spends time with his family in Jerusalem, Israel.

Levitt is an active angel investor and technologist, focused primarily on consumer internet technology and product-design.
JLM Day Interview with Jerusalemite entrepreneur and angel investor, Gary Levitt
Tell us a bit about yourself and what you like to do.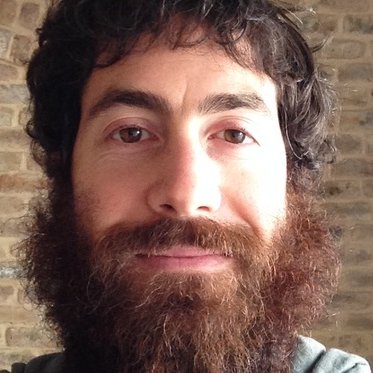 I'm Gary Levitt, from Knoppieslaagte, a small farm town in South Africa. I am oriented towards artfulness, seeking truth and life in things.
What are you focused on today?
Today I love to spend a material portion of the day learning, and the latter half I enjoy exploring technology and creativity.
What is the most interesting "item" on your resume?
Um, oil painter, pro skateboarder, professional musician. I had switched professions to music, which took me to Boston – Berklee College of Music – and then to New York where I became a busboy (for those who don't know what that is, it's where you clear the food away that didn't make it to people's mouths) and then I spent year writing music for The Oprah Winfrey Show. My foray into software followed that.
What do you do for fun?
I really love exploring Israel – adventure – with my entire family.
How does a day in your life looks like?
5:40 alarm goes off.
6:15 – 6:50 I learn with a partner.
6:55 I get the kids up, make coffee for my wife and I.
7:30 I am off to take 5 kids to school.
7:30-8am I learn Hebrew with audio-books.
At 8am I have an hour learning session with my father while I'm stuck in traffic on the way home from taking kids.
At 9am I go to morning prayers until 10am.
It takes me 10 minutes to get home so I have a yoga instructor who I do yoga with from 10:15am to 11:15am.
I tend to various affairs until 2pm, and work on technology from 2 until 5:30.
At 5:30 I learn Gemara until 7pm.
I do conference calls and phone calls between 7pm.
Go home, see kids, go to pray the afternoon and evening prayers and handle conference calls.
Mad Mimi's story is quite unusual for a startup. You didn't try to establish a company, you almost didn't raise any money and you held the majority of the shares when Mad Mimi got acquired by GoDaddy in 2014. What do you think entrepreneurs can learn from this story?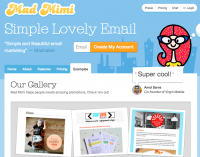 Well, I did try to establish a company but I wasn't running after wealth. I raised $100k and no more than that, and hired only support and engineers — developers. No offices, all remote, and I never did anything that others considered "standard startup practice."
What is the best advice you can give to entrepreneurs?
Make human promises, and keep them. Don't try to be clever.
Why did you become an angel investor?
I feel like it's a healthy part of my portfolio diversity, and I look for in founders qualities I have in myself — scrappy, desire-to-work as opposed to desire-to-get-rich-quick attitude.  
What do you look for when investing in a company?
I look for strong problem solving execution and strong product design.
Are you looking for different things when investing through OurCrowd?
Nope, pretty much the same attributes. OurCrowd usually focuses on later stage so it fills a particular part of my portfolio.
Besides providing capital, what else do you do with the companies you back?
I prefer to be silent, and to be impressed. I generally don't think my advice is that good, so I prefer to watch and learn.
Tell us about your connection to Jerusalem.
Jerusalem is the holy city! One can live here and connect to Shabbat and other aspects that are deeply Jewish.