Start getting this weekly newsletter via email: Subscribe now
Content recommendation company, Taboola, raises $117M 
Israeli startup Taboola announced that it has completed a $117 million financing round. Taboola's main product is content recommendations that typically appear at the bottom of articles on leading content websites worldwide. The recommendations work in such a way that a content website may choose whether to promote internal or external content. External websites pay Taboola for the traffic they receive, and a portion of that money goes to the content provider on which the recommendation appeared. Learn more.
OurCrowd & Portfolio Companies in the News

Israel ranked 5th in the Bloomberg Business Global Innovation Index
Israel has been ranked number five overall on this year's Bloomberg Innovation Index, an annual ranking of countries that measures performance in research and development, tech education, patents, and other marks of technology prowess. Fifth place marked a dramatic rise from last year's 30th. Israel bested France, Singapore, and the UK, as well as the US, which came in sixth overall. Learn more.
ClicksMob's Chen Levanon discusses being a mother and startup CEO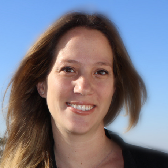 Chen Levanon, CEO of ClicksMob, which Forbes has called one of the "most promising" companies of 2015, brings 'multitasking' to a whole new level. The San Francisco-based Israeli CEO had two babies and grew her startup from $1M to $10M in annual revenue in two years. With more than 50 percent of ClicksMob's employees being female, including more than half of its management, Levanon is a true inspiration to women in the male-dominated mobile industry. Meet Chen.
One-on-one with Israeli entrepreneur ad serial investor Moshe Hogeg
In an interview for Globes TV's Geek Show, entrepreneur and serial Israeli investor Moshe Hogeg discussed his $100 million investment fund and how his road to success was a hard one. Get to know Moshe.
OurCrowd CEO Jon Medved on crowdfunding, innovators, and investors

In an interview with The Jerusalem Post, OurCrowd CEO and founder Jonathan Medved talks about million-dollar investments, success at any age and the need to integrate more women into tech. Learn more.
OurCrowd's News Nuggets


Subscribe for weekly updates about the Startup Nation to your inbox.
See this week's original newsletter here.