eVigilo will offer hosted alert & notification services in Germany and Austria in cooperation with Bosch Security Systems & Blaulicht, Europe's leading HLS service providers.
Netanya August 27, 2013
eVigilo the world leader in multi-channel alert and notification systems has reached cooperation agreements with Europe's leading HLS service providers in Germany and Austria.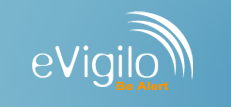 eVigilo and its partners Bosch Security Systems and Blaulicht, will offer sophisticated alert and notification systems in based on a hosted model . The system will be offered to the customers as a service (Software as a Service – SaaS) who will pay a recurring service fee. This business model will ensure a continuous revenue stream worth millions of US$ for the years to come from 2 of Europe's richest and economically most stable countries, confirming eVigilo's leading position in the field of hosted alert & notification services
In Germany eVigilo's solution has been selected by Bosch Security Systems. With more than 12,500 employees and 1,4 billion Euro in turnover (2011), Bosch Security Systems is considered as one of the leading security solution providers worldwide. The alert and notification service will be a joint-offering by eVigilo and Bosch and will be offered to Bosch existing customer base from the government sector like the city of Berlin, Hamburg, Magdeburg and states of the German Federation as well as to the enterprise sector with first tier customer like Mercedes-Benz, Lufthansa, Avaya, Konica, Michelin etc. Using the synergy effects between Bosch's existing services and eVigilo's solution the service will be offered also to new customers. The solution will be offered first in Germany and will be then expanded to other countries in worldwide taking advantage of the international positioning of most of its enterprise customers.
In Austria the solution has been selected by Blaulicht an established service provider to 2400 out of the 2600 fire departments in Austria, who are responsible for the population notification in times of crisis. The service will be offered as an expansion to the existing SMS alert service and will offer multi-channel alert & notification services, consisting of SMS as well as new channels like Social Networks, push notification to Smartphones, desktop alerts and email, with TV and radio alerts to be added in the 2nd phase. eVigilo's solution will be offered to Blaulicht customers starting with Vienna and the State of Lower-Austria expanding then to the Federal department, additional States and municipalities, making it the solution of choice for all public warning decision makers in the Austrian Federation.
About eVigilo
eVigilo designs and develops the industry's only fully-integrated mass alert platform that can reach millions of people in just seconds, to substantially improve personal safety and save lives. Supporting communication across multiple alert channels, eVigilo line of products are offered as turn-key projects as well as hosted services. eVigilo provides the world's first solution for mass alert systems that is used by governments, homeland security agencies, municipalities and industrial organizations in national and regional coverage across vast choice of communication technologies and devices.
For more information please visit www.evigilo.net