TIME magazine named OurCrowd portfolio company Argo (ReWalk) as one of the 25 best inventions of the year 2013.
Annually, TIME magazine selects the top 25 world-changing inventions of that year. But, what makes an invention great? In its introduction to this year's list, TIME explains that sometimes a great invention "solves a problem you didn't think could be solved. Skyscrapers can't turn invisible. Pens can't write in midair. Paraplegics can't walk. Except now they can."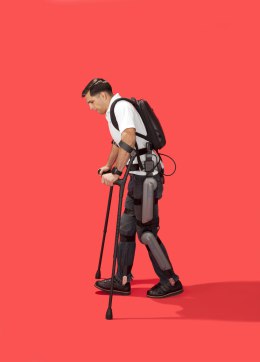 TIME magazine writes about ReWalk: "Call it an exoskeleton or a bionic suit, but for paraplegics, it's freedom. This innovative device, developed by a quadriplegic Israeli scientist, relies on sensors that anticipate shifts in the user's balance and translates them into movements like walking and standing. Already available in Europe, the suit had its prime-time debut on an episode of Glee and is being reviewed by the FDA for use in the U.S."
Argo (ReWalk) raised $1,280,000 from OurCrowd investors in June 2013.
Read more on Time.com here.