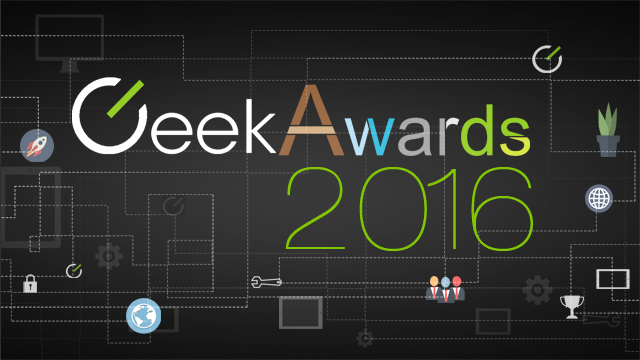 Last week, leading Israeli tech blog Geektime hosted the 2016 Geek Awards, the first annual competition and award ceremony to recognize and celebrate the most compelling startups, entrepreneurs, and investors of the year in Israel.
The team of judges that helped pick the candidates and winners in various different categories included leading experts and representatives from the industry, such as Saul Singer, Inbal Orpaz, Hilla Brenner, Assaf Gilad, David Shamah, and more.
5 of OurCrowd's portfolio companies were nominated in four different categories (Engie was nominated twice!), winning two awards!
Here is the breakdown of OurCrowd representation at the 2016 Geek Awards:
Best Israeli IoT startup

Both Engie and Argus were nominated in this category, with the latter taking home the prize! Other nominees included Sensibo, Earlysense, and GreenIQ.
Argus Cyber Security is one of the first startups to address the security challenges inherent in connected cars. In October Argus, an Israeli firm focused on automotive computer protection, announced that they wrapped up a $26 million Series B funding round. Argus markets an embedded hardware that integrates with the car's computing systems on the production line, acting like a standard home computer's antivirus system by blocking security breaches and on-board diagnostics.

CEO Ofer Ben Noon, VP of R&D Oron Lavi and CTO Yaron Galula founded the company in 2013. Based in Tel Aviv, they maintain offices in Stuttgart, Germany; Tokyo, Japan; Silicon Valley, and Michigan. Before this round, they raised a $4 million Series A in September 2014.
Top Israeli female entrepreneur

Representing Engie, Gal Aharon was nominated for the top Israeli female entrepreneur award. Other nominees included Adi Tatarko (Houzz), Iris Shoor (Oribi), Orit Hashay (Brayola), and the winner Dr. Michal Tsur (Kaltura).
Best Israeli FinTech startup
OurCrowd's portfolio company and recent exit, BillGuard, was nominated for the best Israeli FinTech startup award. Other nominees included Blender, FeeX, Fundbox (winner), and Payoneer.
Best new Israeli startup

Both Freightos and Zebra Medical Vision were nominated in this category, with the latter taking home the prize! Other nominees included Stratoscale, Forter, and Fairfly.
Founded by Eyal Gura and Eyal Toledano, Zebra Medical Vision is developing a medical imaging research platform that relies on big data. In April, they raised $8 million in a round led by Khosla Ventures, with DeepFork Capital and Salesforce.com CEO Marc Benioff also participating.

In a statement to the press about the funding announcement, Zebra Medical CEO Elad Benjamin stated, "Advances in machine learning and computer vision have made it possible to create diagnostic quality algorithms based on big data, that surpass current reading accuracy rates. Such algorithms will reduce false positives, identify false negatives, provide earlier diagnosis of cancer or other diseases and unlock incidental findings hidden in the vast amounts of imaging data that resides within archives of health providers."
See the full list of the 2016 Geek Awards nominees and winners here.
The 100 most influential people in Israeli high-tech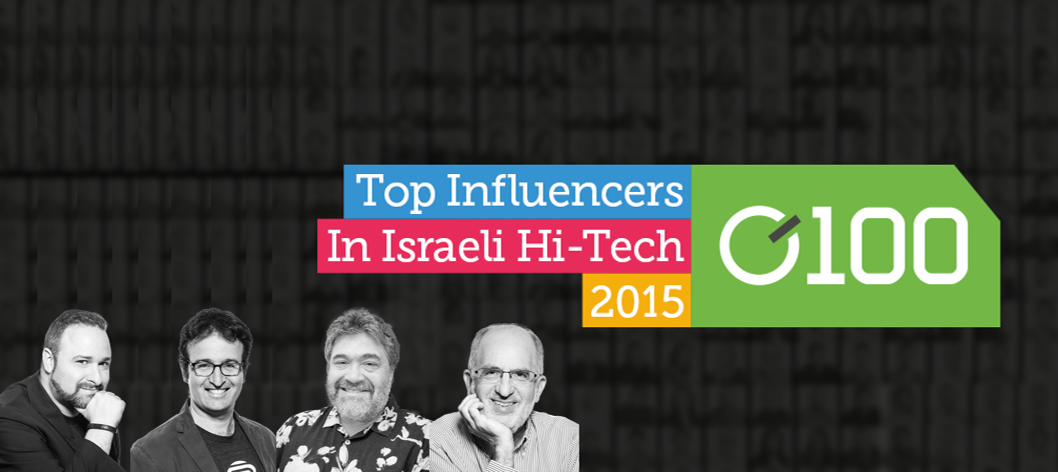 Recently, Geektime also published a list of the 100 most influential people in the world of Israeli startups in 2015. The list, which identified and mapped key figures in Startup Nation, featured OurCrowd CEO Jon Medved; portfolio company reps Hillel Fuld (Zula) and Eyal Gura (Zebra Medical Vision); and OurCrowd's Israeli outside council, Barry Levenfeld.
See the full list here.
To find out more about investment opportunities in Israeli startups on our investment platform, click here.