Did you watch it live? Last week's OurCrowd Pandemic Innovation Conference brought together thousands of top investors, entrepreneurs, VCs, corporate executives, and government officials from over 90 countries to hear from experts and discuss how pandemic innovation will guide us to a better future. Watch what you missed from industry leaders presenting healthcare and investment insights, as well as recorded breakouts with startup CEOs and topic experts.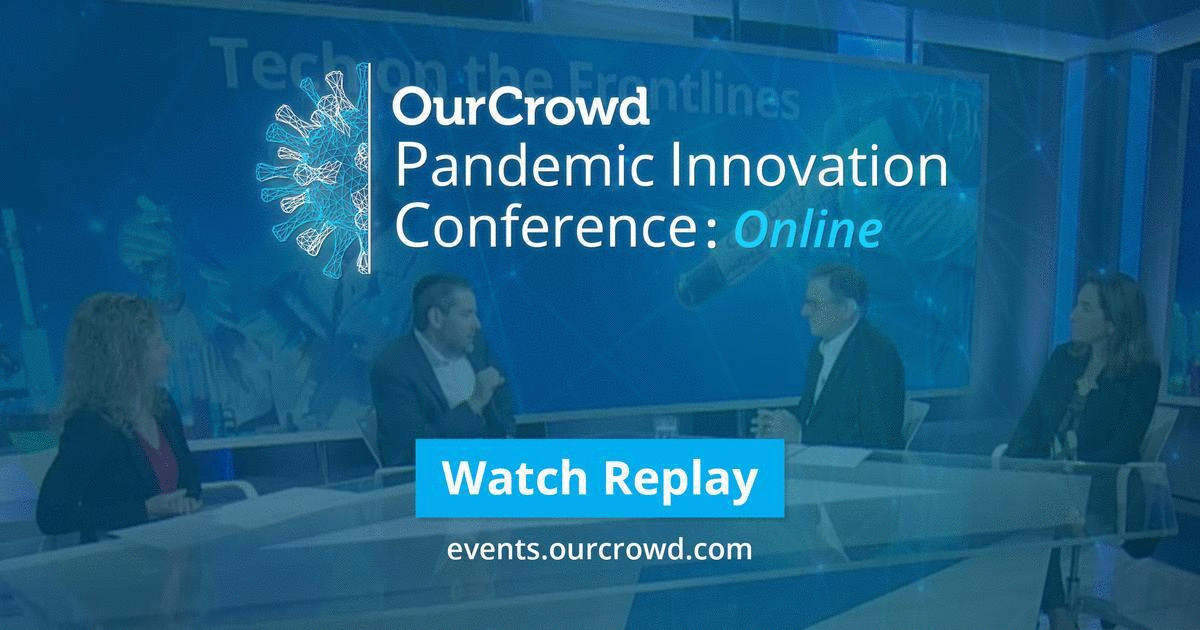 What comes next? At the conference we discussed the top 10 tech trends affecting society in light of the pandemic. See our predictions for what the future brings, and read further coverage on the trends in Forbes and ISRAEL21c. Read more about pandemic investment and conference takeaways in NoCamels' coverage of the event. 
On a similar note, I believe that tech startups are battling today's biggest global challenges – and behind many of the world's leading companies are their investors, supporting their leadership and innovation on the frontlines. Subscribe here to my new LinkedIn newsletter, "Investors on the Frontlines", and catch up on the first article: Investing in the New Normal.