The latest from the Startup Nation: new funding rounds for Israeli startups; leading founders in the Israeli cybersecurity sector return with new ventures; an Israeli startup feeding students of North American colleges spikes in popularity; and more…
Start getting this weekly newsletter via email: Subscribe now
Hybrid cloud software startup, Velostrata, raises $14M
Israeli startup Velostrata, which provides on-demand hybrid cloud software, announced that it has raised $14 million in Series A funding. The company plans to use the funding to further develop the product and expand sales, marketing, and support teams in North America and Europe. Velostrata says it has developed the industry's first real-time hybrid cloud solution that streams production workloads to and from the cloud in minutes. Learn more.
OurCrowd & Portfolio Companies in the News
College kids can't live without this Israeli app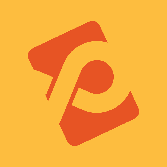 At some American colleges, as much as 99% of the student population uses Tapingo, the Israeli mobile commerce app for ordering on the go from any food establishment on campus. Since 2012, Tapingo has partnered with about 100 campuses across the United States and Canada. Half a million users (students, faculty and staff) rely on the app two to five times per week to get their chow with minimal effort, accounting for nearly half of all food orders placed on participating campuses. Learn more.
At the heart of Israeli cyber, a Check Point brotherhood of founders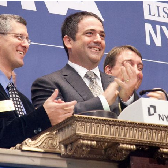 In February, Check Point Software Technologies, the flagship of Israel's information security industry, announced it was buying the Israeli startup Hyperwise Security. The backstory to the deal was the three founders of the startup, all veterans of the elite Israel Defense Forces intelligence unit 8200. Starting up their company just two years earlier with an investment of only $2 million, they became millionaires when they sold their company for what was rumored to be as much as $80 million. Meet the Check Point founders.
Bizzabo CEO Eran Ben-Shushan shares insights on startup success
Bizzabo is an event success platform that was started in 2012. Back then, CEO Eran Ben-Shushan never dreamed the company would make it to the level that it is today. They listened to their customers and developed a solution that makes it possible to have a hotspot for big events. Hear from Eran.
Women in Wireless: New movement for gender equality in the Startup Nation

Recently, several organizations have popped up in the Startup Nation, where they focus on bringing top women to tell their story to an audience who is ready to listen and learn from their successes. Women in Wireless' Israeli chapter is one example of an organization working to empower women. Learn more.
OurCrowd's News Nuggets


Subscribe for weekly updates about the Startup Nation to your inbox.
See this week's original newsletter here.
Want to learn more about investing in Israel?

The OurCrowd Guide to Investing in Israel is your comprehensive roadmap into the various opportunities to invest in Israel. Learn from experts who not only have successfully invested in the startup nation, but who have helped build it.