The Incredible Israel-India Story
This month marked a huge leap for the future of Israeli-Indian relations. After 25 years of diplomatic ties, PM Modi became the first visiting sitting prime minister to make an official state visit, and commentators are calling it just a taste for what is to come. The relationship traditionally has revolved around security and defense, with India being Israel's largest arms buyer, but this trip showed the new name of the game is tech.  Major deals like The Israel India Innovation Initiative Fund (I4F) were signed around that promise, hoping to grow the already $4.2B trade relationship into a close cross-border partnership.
Aside from the deep cultural ties and similar challenges these 'against all-odds' democracies have, the move is highly strategic.  Israel has much to gain with the enormous market potential presented by India's population of over one billion, while India's flourishing economy needs to move quickly to develop more ground-breaking technology. OurCrowd recognized the potential of this relationship early, and has been actively working to develop ties with counterparts, investors and innovators on the ground. The new layer of governmental partnership spells good times ahead for these restless economies.
OurCrowd's Burgeoning Role in India
In the next decade or so, Israel's economic  success is contingent upon reaching beyond the comfort of its strong U.S. relationship and finding new partners in the world. While China has become the new darling of Israeli outreach, India is proving to be a remarkably willing and strong partner. PM Modi has pushed forward collaborations in his "Make in India" initiative which is bearing fruit.
"What's it going to take to get Israeli money to take India seriously? Just open their eyes," says Medved, in the New York Times. "The problem is their eyes are … blinded by the China opportunity."
OurCrowd, however, has kept an eye on India's technology sector, watching it go from a source of labor for other tech centers (the joke the Silicon Valley is made up of Jews and Indians is a particularly crass example of this viewpoint) to developing a burgeoning center in its own right. While kinks in the form of bureaucratic holdup in establishing businesses, and establishing corporate tax breaks are still being worked out, OurCrowd has been working to establish direct relationships with India's leaders. The following are a few examples of what we have been up to.
Reliance Group
Reliance Industries has partnered with OurCrowd to create a high-tech incubator based in Jerusalem to foster young companies in frontier tech industries. The partnership includes Hebrew University's Yissum branch and Motorola Solutions to further connect it to the Israeli Ecosystem. Incubators have been recognized as one of the lagging parts of the Indian ecosystem, and OurCrowd is happy to work towards solving that problem. The incubator will focus on artificial intelligence and machine learning, to enable the mutual benefit of innovation to flow into both countries.
Reliance Private Client, another branch of the Reliance Group, has partnered with OurCrowd to bring startup investment opportunities to India. For those interested in the asset class, Reliance is offering OurCrowd's platform to clients. Indian investors will be able to easily explore opportunities in the Israeli private startup market.
Let's Venture
OurCrowd has created a unique collaboration with India's leading crowdfunding platform for angel investors, Let's Venture, generating mutual interest for new sources of capital for both Israeli and Indian startups. The program will also work to introduce the mutual global audiences of OurCrowd and Let's Venture to promising technology beyond Israel and Indian borders.
Investment in India
Actively seeking to invest in promising Indian startup opportunities, OurCrowd participated in early rounds of Bangalore-based ridesharing success ZoomCar. The company, which is changing travel across India, currently operates in 17 cities across India and boasts over 3,000 vehicles. This is just the beginning, as OurCrowd begins to include India in its search for the most promising technologies.
In the Press
With the promising times ahead, OurCrowd's progress in the field has made an impression on the tech industry. Coverage of our varied bridge building programs between Israel and India has been substantial. We are pleased to be highlighted as a major player.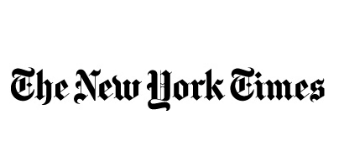 OurCrowd just closed three deals with India, joining with Reliance Industries for a hi-tech incubator that helps to grow young companies in Jerusalem, bringing Israeli technology to India with Reliance Capital, and collaborating with India's Lets Venture to invest in start-ups.
"Democratizing the investment process and incorporating best industry practices will nurture a healthy crowdfunding system in India." – July 10, 2017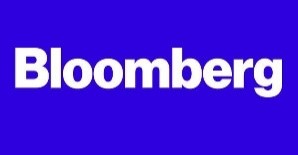 "Amitra Farmahan, country business head for the Indian wealth management company Reliance Private Client, said she has seen 'extremely good response' since they started working with OurCrowd last month." – July 5, 2017

"Israel is among the leading nations in the fields of innovation, water, and agriculture technologies – these are also among the priority areas in India's development," Prime Minister Modi, July 5, 2017

"India and Israel are walking hand in hand into the future as partners. From start-ups to space, communications to cybernetics, Israel's technological capabilities are merging with India's." -India's Prime Minister Narendra Modi and Israel's Prime Minister Benjamin Netanyahu, July 4, 2017
If nothing else shows the incredible leaps in the India – Israel relationship, the pictures of Modi and Netanyahu strolling on the beach proves it.
For more press on the India-Israel connection and OurCrowd's involvement, click here.
The OurCrowd Israel-India Event
OurCrowd is hosting an exclusive Israeli-India event on July 24, 2017 at the David Intercontinental Hotel in Tel Aviv. The Future of Innovation and Collaboration will feature key players from throughout the Israeli tech ecosystem, including entrepreneurs and partners from the academic, corporate, and government sectors – as well as visiting business leaders from India.  They will explore the tremendous opportunities for tech investing, collaboration between the two countries, as well as providing an opportunity to Israeli stakeholders to meet top CEOs from the Indian media, marketing, digital and advertising fraternity. Register here.