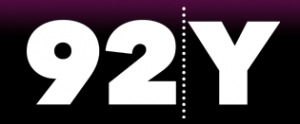 On Monday, OurCrowd's founder and CEO Jonathan Medved and ABC's hit show "Shark Tank" investor Barbara Corcoran  took part in an exhilarating conversation about the genius of great business ideas. The Genius of the Startup event is part of 92nd Street Y's 7 Days of Genius festival on genius. The event was moderated by Betty Liu, award-winning business journalist and editor-at-large for Bloomberg Television.
He has invested in more than 100 Israeli start-ups, helping 12 of them get in excess of $100 million. She went from straight-D student to a multi-millionaire when she parlayed a $1000 loan into The Corcoran Group, which sold in 2001 for $66 million. Jon Medved and Barbara Corcoran discuss the genius of the startup.
Missed it live? View the 92Y event webcast recording here or watch the video below.
Jonathan Medved and Barbara Corcoran in Conversation with Betty Liu: The Genius of the Startup